Moment of deadly blast in central Istanbul captured by CCTV cameras (GRAPHIC)
Published time: 19 Mar, 2016 18:17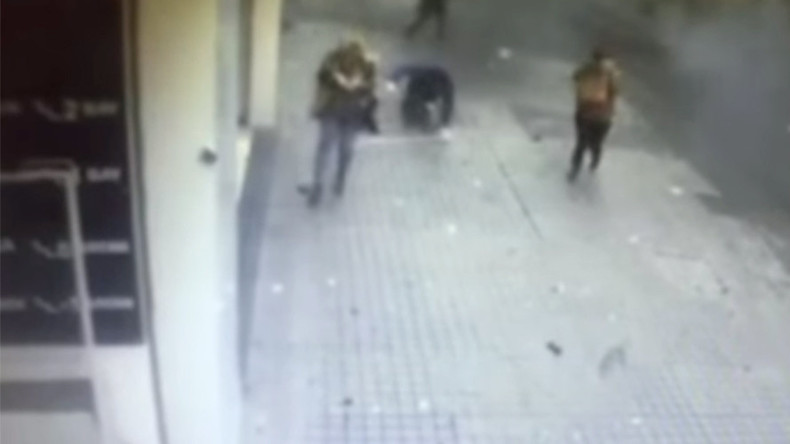 CCTV camera footage depicting the exact moment of the deadly explosion in Istanbul's busy tourist shopping area that killed five people and injured 36 has emerged online. Warning: You may find these images disturbing.
One of the videos taken at the scene of Saturday's blast on Istiklal Street, the main pedestrian shopping street in the city, shows smoke suddenly enveloping the entire road and people lying on the ground scattered from the impact of the blast.
READ MORE: Suicide bombing in central Istanbul main shopping street kills 5, injures 36
CCTV footage taken from another angle shows a flash of light in the background, apparently from the explosion, and people starting to run in the opposite direction.
Apart from the deaths of five people, including the attacker, at least 36 more people sustained injuries in the explosion; seven are in serious condition, according to Governor Vasip Sahin.
Turkish officials have indicated there is evidence suggesting the attacker may have been from Islamic State or the PKK, as reported by Reuters. Unconfirmed reports also state Turkish police are looking at three possible male suspects, two of them being from the southern Turkish city of Gaziantep near the Syrian border.