Anti-terror raid to capture Paris attack suspect Abdeslam caught on VIDEO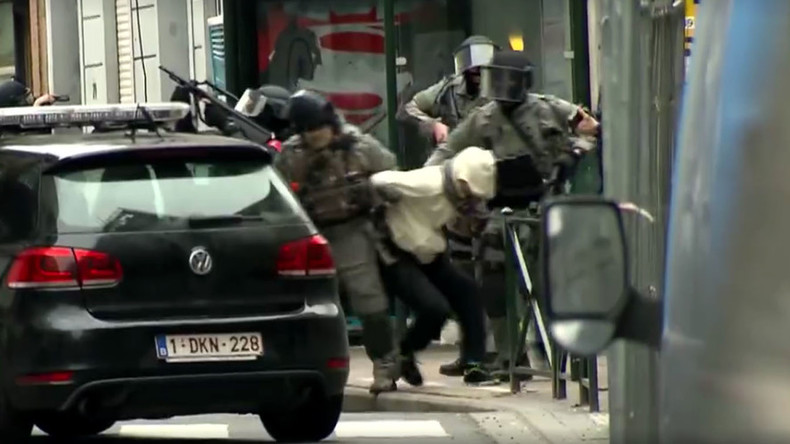 The arrest of one of Europe's most wanted men, Salah Abdeslam, a key suspect in last November's Paris terror attaks has been caught on video. It surfaced after the news of his capture in Belgium was confirmed.
Dressed in a yellow hoodie, Abdeslam is seen being dragged to a black Volkswagen by heavily armed police officers during a raid in Brussels' Molenbeek district.
He appears to be unsuccessfully struggling to resist the arrest, which came just a little over four monthssince a massacre rocked the French capital on November 13.
The footage, the authenticity of which was confirmed by French and Belgian authorities, was first aired by Belgian broadcaster VTM on Friday evening.
The raid leading to Abdeslam's arrest came shortly after Belgian authorities said his fingerprints had been detected in an apartment raided on Tuesday in another Brussels neighborhood, Forest.
In that raid, Abdeslam's suspected accomplice was killed while another two men escaped from the apartment, one of whom later appeared to have been Abdeslam.
The 26-year-old man is believed to have participated directly in the Paris attacks. Orchestrated by the Islamic State, they claimed lives of 130 people.