Resume 'whitening' may increase chances of getting a callback for minorities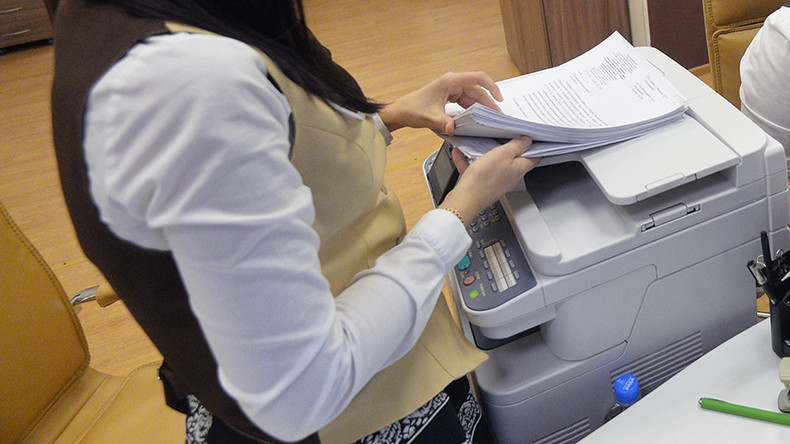 Minority job candidates who "whitened" their resumes by concealing their race, had much better chances of getting a callback from companies, a new study has revealed.
Job seekers who made their resumes appear more "white" by altering information were more than twice as likely to get a call from employers, the study said. Applicants either altered their names to make them sound more "American" or simply did not include any information that would give away their race.
"It's really a wake-up call for organizations to do something to address this problem. Discrimination is still a reality," said Sonia Kang, co-author of the study, in the press-release published by the University of Toronto Mississauga.
The results of the two-year study, conducted by a team of researchers at University of Toronto Mississauga and Stanford University, were published in Administrative Science Quarterly on Thursday.
During the study the researchers concocted 1,600 resumes and sent them out to different metropolitan areas in the US. Based off of real candidates, some resumes were "whitened", while others were not.
What the study has found is that the whole situation does not seem to play into the hands of applicants who do not resort to "whitening". Ironically, job applicants' resumes "performed" much worse in companies that advocated diversity, than in companies that did not. This happens because job applicants are less likely to "whiten" their resumes when applying for positions at pro-diversity organizations, the study explained. On the whole, the minority job applicants' chances of getting a callback were significantly lower regardless of whether the company said it was pro-diversity.
The researchers also conducted 59 interviews with 29 African-American and 30 Asian university students who had been searching for jobs or internships and found out that roughly one-third of the participants "whitened" their resumes and two-thirds knew someone who resorted to the practice.
Moreover, the findings indicated that applicants are, indeed, very much aware of the on-going discrimination and are trying to find ways to increase their chances of getting a job.
"It shows us that racial minorities aren't just passively receiving this discrimination," said Kang. "They're trying to do something about it."
The study is evidence to that a lot of organizations which give an impression of welcoming diversity at workplaces do not actually follow their statements, Kang said.
"By creating a false sense of security, these statements merely provide an illusion of diversity that might end up making things worse for minority applicants," she added.