Austrian MP under fire after comparing asylum seekers to Neanderthals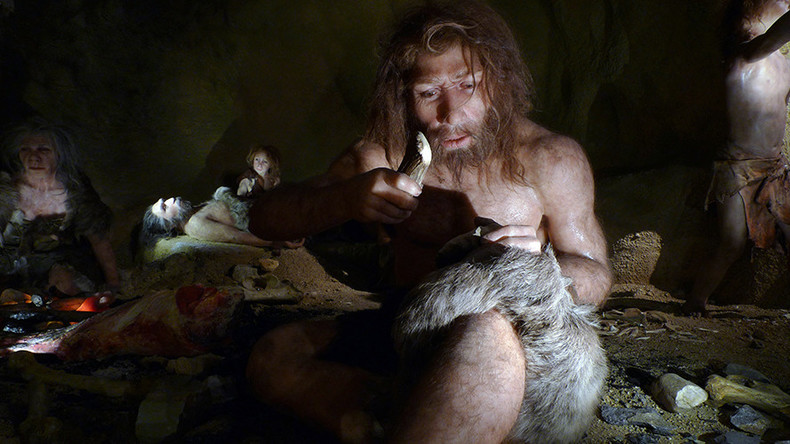 Austrian MP and chairman of the right-wing Team Stronach party Robert Lugar is under fire after he compared asylum seekers' worldview with that of Neanderthals during a parliamentary debate on refugee policy.
The jab outraged the opposition which urged Lugar to resign.
"The majority of those who come … have a worldview like Neanderthals which thank God in most places are now extinct," said Lugar, referring to the reported accounts of abuses by refugees that "trample under foot the rights of women."
Lugar, who is a known vocal opponent of the liberal approach to migration, presented a study on people's attitude to the refugee influx in Austria. According to the survey, two-thirds of Austrian citizens want fewer or no refugees at all in the country with 74 percent being dissatisfied with the government`s management of the migration crisis. During his speech he also slammed the center-left Green Party for its pro-refugee stance.
"The fact that the Greens campaign for these 'species' is for me a real catastrophe," he added, provoking a storm of protests among opposition.
Alev Korun, the Greens' spokesperson on human rights, branded Lugar`s remarks as "unacceptable, inhumane and racist" and called on Team Stronach chairman to step down in order "not to poison the political atmosphere further."
The request was backed by liberal NEOS [The New Austria and Liberal Forum] party. "One who ascribes Neanderthal worldview to the fleeing people has no place in the Parliament," said the party`s presidium member Nikolaus Scherak, stressing that the resignation will be "the only logical consequence" of Lugar's statement.
Lugar has been known to stir up controversy with his harsh rhetoric on migration issues. In February, he demanded all male migrants over the age of 14 to undergo DNA tests as they cross the border. This move would allow to track down possible sex offenders among the refugees much faster. He argued that such practice would not be discriminatory as asylum seekers already have to give their fingerprints.
In February, the country introduced a controversial cap on refugees, limiting the number of asylum applications to only 80 a day. It plans to deport some 50,000 failed asylum seekers in the next four years, according to Foreign Minister Sebastian Kurz.
Austria has also stepped up its border force and ordered construction of additional checkpoints on 12 crossings along its border with Italy, Hungary and Slovenia.
With a population of only about 8.5 million, Austria has accepted the highest number of refugees per capita in Europe in 2015. It plans to cap the number of asylum seeker arrivals at 37,500 in 2016.
Austrian Chancellor Werner Faymann blamed Germany for inability to tackle the crisis with its 'open door policy' towards refugees that doesn`t stipulate any limits on their number.
You can share this story on social media: