Saudi airstrike on Yemeni market had no apparent military reason – UN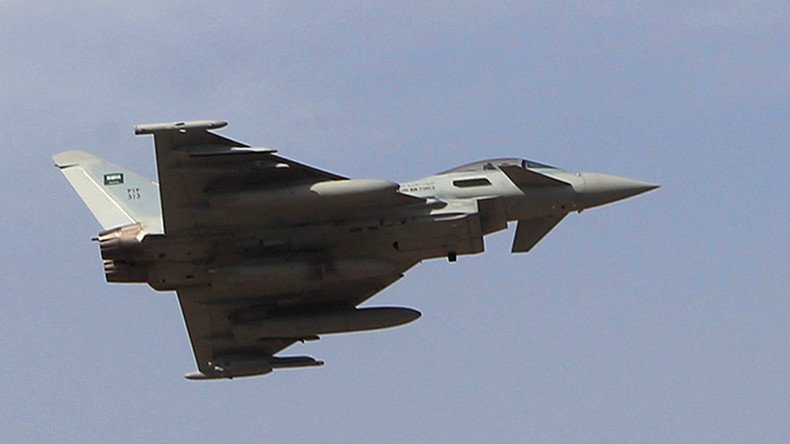 UN inspectors, who visited the Al Khamees market in north-western Yemen, where Saudi airstrikes killed over a hundred people this week, found no evidence that the attack could have any military goal.
The closest target of any value to justify the bombing is a small checkpoint some 250 meters from the market, which is manned by a small group of Houthis, UN High Commissioner for Human Rights Zeid Ra'ad Al Hussein said on Friday.
The market attack in Hajja Governorate on Wednesday was one of the deadliest incidents in Saudi Arabia's year-long campaign in Yemen, Zeid said, describing it as "carnage." The death toll was reported as 106 people, including 24 children. The high figures are explained by the timing of the airstrikes, which were delivered during the afternoon rush hour at the market. It serves as the main shopping destination for some 15 surrounding villages.
Since the Yemeni campaign was launched in March last year by the Saudi-led coalition of Arab nations, the UN has recorded just under 9,000 casualties in Yemen, including 3,218 civilians killed and a further 5,778 injured, Zeid said.
"Looking at the figures, it would seem that the coalition is responsible for twice as many civilian casualties as all other forces put together, virtually all as a result of airstrikes," he said.
"They have hit markets, hospitals, clinics, schools, factories, wedding parties – and hundreds of private residences in villages, towns and cities including the capital Sana'a," he added. "Despite plenty of international demarches, these awful incidents continue to occur with unacceptable regularity. In addition, despite public promises to investigate such incidents, we have yet to see progress in any such investigations."
He warned that "we are possibly looking at the commission of international crimes by members of the Coalition."
"I urge both sides to swallow their pride and bring this conflict to a halt," Zeid said. "The people of Yemen have suffered enough. A very poor country is having its limited infrastructure decimated, and people are struggling desperately to survive."
READ MORE: 41 civilians killed, 75 injured in coalition airstrikes on Yemeni market
Earlier, the Al Khamees market bombing was condemned by UN Secretary General Ban Ki-moon and a number of international organizations. Saudi Arabia said it would scale down its aerial campaign in Yemen and focus on training Yemeni troops.
The campaign's goal in Yemen was to push back Houthi rebels and forces loyal to former President Ali Abdullah Saleh and bring back to power exiled former President Abd Rabbuh Mansur Hadi.
You can share this story on social media: