Kazakhstan bans use of smartphones in govt offices to stop leaks, says leaked memo
Published time: 17 Mar, 2016 20:22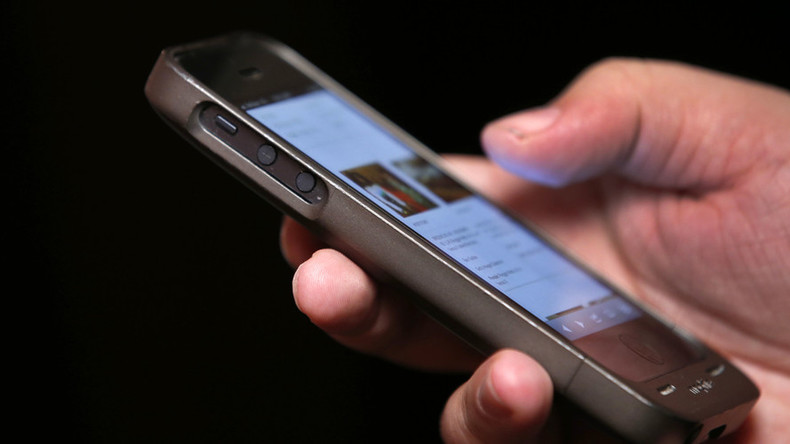 A new decree issued by Kazakh authorities has banned both officials and visitors of public offices from using smartphones at government buildings in order to avoid leaks of sensitive documents, local media reports citing… a leaked document.
Both government officials and their visitors will have to leave their smartphones, tablets, smart watches and similar devices at the door of the public offices from March 24, the leaked memo says citing "increasingly frequent cases of confidential information being leaked through the WhatsApp mobile application," Reuters reports.
The document also instructs public servants to use mobile devices with only basic functions and without cameras or internet access.
"All public servants will have to give up their tablets and smartphones at the entrance. Any devices that allow photo- video or audio recording or …having internet connection are prohibited," a source in the Kazakh governmental office told RIA Novosti adding that officials in the country should start using basic mobile phones once again.
Several Kazakh ministers confirmed the authenticity of the document calling it normal practice and citing "international practices."
"This is a common practice in many governments. I think it is normal. That does not mean that we will not use our [smart]phones," Kazakh Health and Social Development Minister Tamara Duseynova told journalists answering the question about the leaked memo.
The ban on smartphones was also confirmed by the interior minister, who said that he had used a mobile phone with only basic functions even before the decree was issued and the sports minister, who called the move "justified."
In Kazakhstan, leaked documents regularly appear in the local media. A list of recent such leaks includes a presidential decree to the government ordering the ministers to analyze possibilities of introducing unconditional basic income as well as memos on privatization plans, budget revisions and a graphic video related to a murder case, Kazakh Tengri News reports.