UN slams Israel's latest seizure of land in West Bank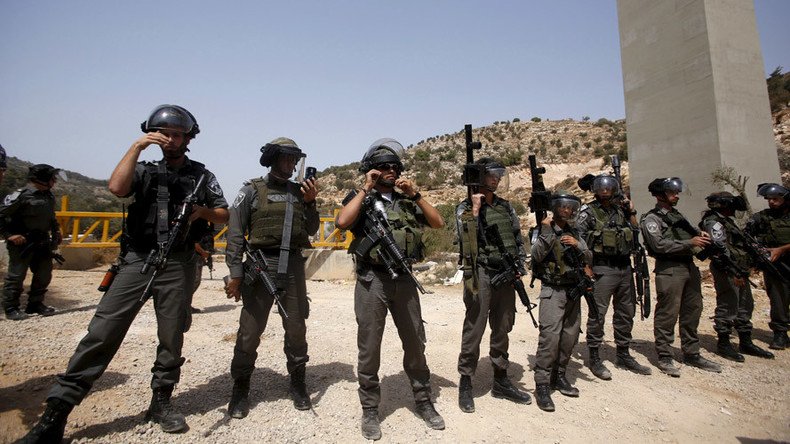 The UN has urged Israel to "halt and reverse" its illegal land appropriation in the occupied West Bank, calling the latest seizure an "impediment to the two-State solution." The US also criticized the move as undermining a long-term solution.
The news of the seizure of 579 acres (234 hectares) near the Dead Sea and the Palestinian city of Jericho, was reported by Israel's Peace Now movement on Tuesday.
The NGO claimed that the confiscated land will be used to expand Jewish settlements and for building tourism and other commercial facilities, which will add "fuel to the fire," in Palestinian-Israeli relationship. The NGO said that the order to seize the land was signed on March 10.
"I can tell you that the secretary-general views the recent classification by Israeli authorities of some 2,340 dunums of land as 'state land' in the occupied West Bank as an impediment to the two-State solution," spokesman for the UN Secretary-General Ban Ki-moon Stephane Dujarric said.
The UN views the increase in settlement activities by Israel as a push towards the "consolidation of its control of the West Bank," which are illegal under international law.
"The secretary-general urges the government of Israel to halt and reverse such actions in the interest of peace and a just final-status agreement," Dujarric added.
Israel's Coordinator of Government Activities in the Territories said on Tuesday that the confiscation was made in accordance with "the decision of the political level and the examining of the professional authorities" which have declared the territory to be "state lands." At the same time, Israeli Defense Minister Moshe Yaalon's office said in an email to Reuters that his department is "not relating to the issue."
There is expected to be a 45 day appeal process. Meanwhile, Palestine Liberation Organization (PLO) Secretary-General Saeb Erekat condemned the move by Tel Aviv as a "plan to impose an apartheid regime in occupied Palestine."
"Israel, the occupying power, continues its colonial project by maintaining its belligerent occupation and by annexing more Palestinian lands throughout the occupied West Bank, including the Jordan Valley," Erekat said, the Jerusalem Post reports.
In addition to the UN and the Palestinians, the US State Department also condemned the latest land seizure as a move that is "fundamentally undermining the prospects for a two-state solution."
"We strongly oppose any steps that accelerate settlement expansion, which raises serious questions about Israel's long-term intentions," State Department spokesman John Kirby told a news briefing.
The latest appropriation is the largest in the last few years. In August 2014, Israel seized nearly 1,000 acres of West Bank land.
You can share this story on social media: