It pays to be kind: Taxi driver fined after failing to help fallen biker (VIDEO)
Published time: 11 Mar, 2016 03:39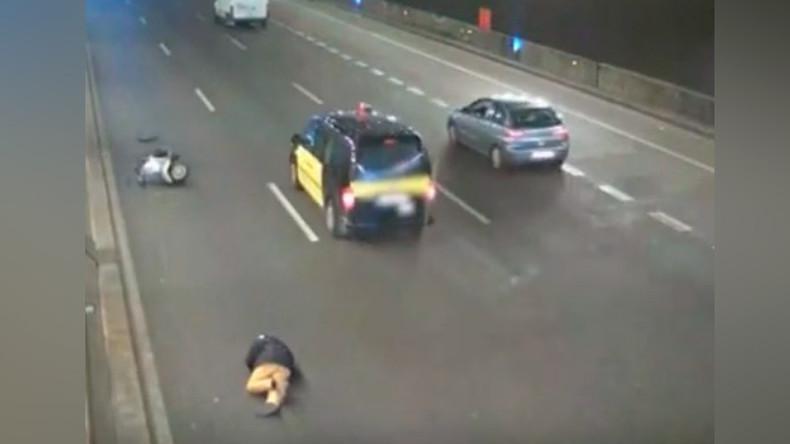 While most people would stop to help an injured man on the road, one taxi driver just drove around a fallen biker, costing him a hefty fine doled out by police. And it was all caught on video.
The collision between the motorcyclist and another car in the Hospitalet de Llobregat area of Barcelona happened off-camera, but CCTV footage from the February 16 incident captured the moment when the biker was hurled across the road. He was still lying motionless when the uncharitable taxi drove around him.
The taxi driver is then seen speeding away from the injured man, despite being the first witness at the scene.
Catalonia's police force fined the driver €100 ($112) for failing to report the incident.