Ukrainian pilot relaxes dry hunger strike after pranksters send fake Poroshenko letter
Published time: 10 Mar, 2016 19:51
Edited time: 10 Mar, 2016 20:02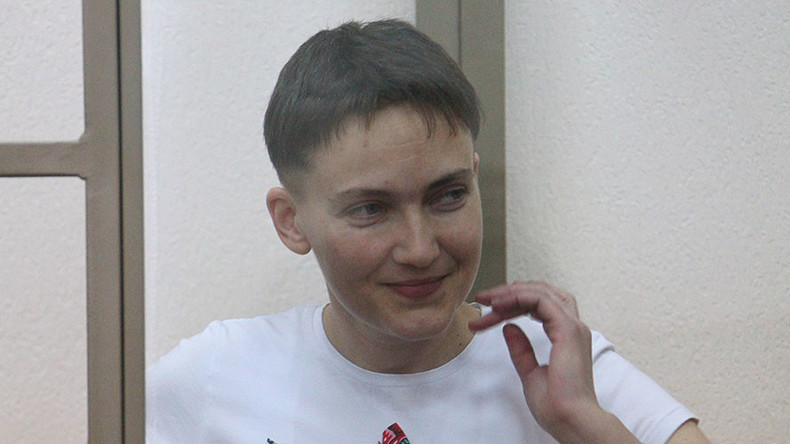 A well-known Russian prankster forged a letter addressed from the President of Ukraine to detained pilot Nadezhda Savchenko that urged her to end her dry hunger strike, which she began last week in protest her treatment by Russian authorities.
Savchenko began her hunger strike on March 3, after accusing the court of denying her the chance to make a final statement in her trial for abetting the killing of two Russian journalists in eastern Ukraine in 2014. Despite finally being given a chance to do so on Wednesday, the Ukrainian lieutenant said she would continue to eschew food and water until her verdict is pronounced on March 21-22.
However, on Thursday, Savchenko received a letter from her lawyer, Mark Feygin, ostensibly written by Ukrainian President Petro Poroshenko, which Feygin then posted on his Twitter feed.
The letter called for Savchenko to begin eating again and admit her guilt, while promising her a place in his government. The 34-year-old has already been elected to the Ukrainian Parliament in absentia, as she has become a cause célèbre in the country.
In a handwritten response, which has also been posted on Feygin's account, Savchenko agrees to begin taking water, though not food. However the pilot also vows that she will never plead guilty to the crimes she is accused of, which could land her a sentence of up to 23 years.
As this chain of events unfolded, Russian media began to publish reports that the letter was actually a stunt executed by Aleksey Stolyarov, better known as Lexus, who with his partner Vladimir Krasnov, aka Vovan, has become famous for pulling off political pranks. The duo has already successfully duped Turkish President Tayyip Recep Erdogan into thinking they were Poroshenko and Ukrainian PM Yatsenyuk, and posed as Vladimir Putin while ostensibly discussing the gay rights situation in Russia with Elton John.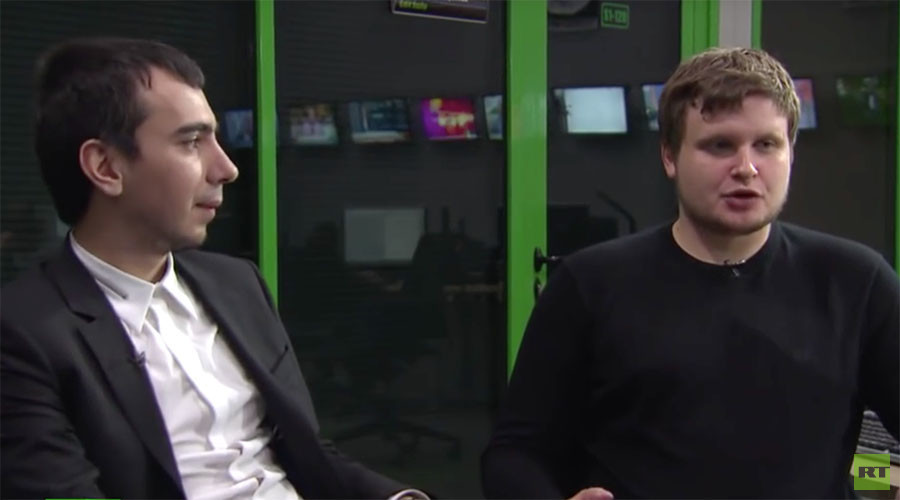 Feygin has condemned the prank as a "special operation" by the Russian security services aimed at "discrediting" Savchenko by provoking her into a confession. He promised to inform his client of the origins of the letter, but said that she would not resume her total hunger strike, as she has been "urged by many people around her" not to damage her health.
In a phone interview with RT, Stolyarov detailed how he pulled off the hoax, which included translating the letter into Ukrainian.
"We have amusing recordings of our conversations with Feygin that we will post on the internet. Savchenko didn't say she was guilty, but he told me that it would take him a week to persuade Savchenko to admit her guilt," said Stolyarov.
The administration of the real Petro Poroshenko has expressed support for Savchenko since the prank came to light, with the Ukrainian leader previosly saying he would be willing to exchange the pilot with Russia as a prisoner of war.
The US and EU have both called for her release and even proposed levying sanctions against the Russian officials involved. Moscow has reacted angrily, however, accusing the West of trying to interfere in its legal system.
Over the week, Russian consulate services in Ukraine came under attack from Savchenko supporters demanding her release. The protesters threw stones, eggs, and paint at the embassy building in Kiev and Russia's consulate in Odessa, while protesters in Lvov ripped down and burnt a Russian flag at the consulate there. On Saturday night, a group of masked men torched cars outside the embassy in the Ukrainian capital.