Turkish first lady praises Ottoman harem as 'school preparing women for life'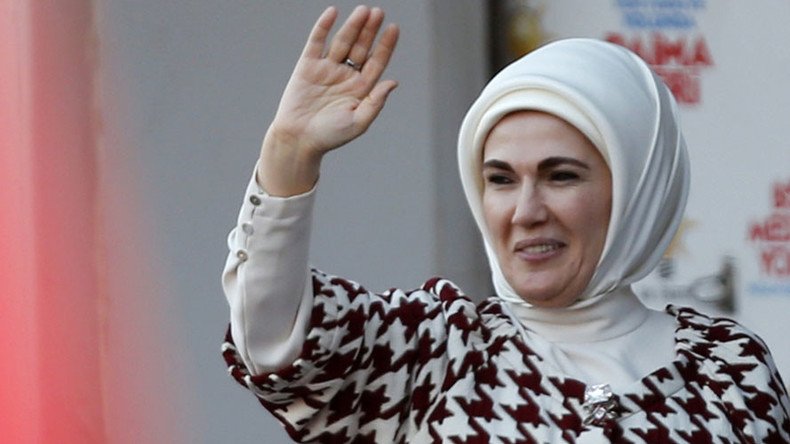 The wife of Turkish President Recep Tayyip Erdogan has praised the often-criticized harem of the Ottoman Empire as "a school for preparing women for life." It comes a day after her husband said women are mothers above all other things, sparking protests.
"The harem was a school for members of the Ottoman dynasty and an educational establishment for preparing women for life," Emine Erdogan said at an official event on the Ottoman sultans in Ankara, according to Turkish TV stations.
While harems did, in fact, provide women with an education in disciplines such as calligraphy, decorative arts, and music, they have often been criticized due to their treatment of women, many of whom were kept as slaves.
Seen as the ultimate symbol of a sultan's power, harems typically consisted of the sultan's multiple wives, servants and female relatives.
However, after the collapse of the Ottoman Empire, Turkey was built on secular principles by Mustafa Kemal, better known as Atatürk, with Islam taking a backseat in Turkish society. Still, President Erdogan and his wife routinely speak of their attachment to Islamic principles and the values of the old Ottoman Empire.
The first lady's statement, which attracted criticism on social media, was the second controversial remark to come from the Erdogans in recent days.
In a Tuesday speech marking International Women's Day, the president said that "a woman is above all a mother" – a statement that prompted thousands of people to take to the streets of Turkey in protest.
Critics have accused Erdogan's government of trying to impose strict Islamic values on Turkey, and curtailing the civil rights of women. The president has urged Turkish women to have at least three children and branded efforts to promote birth control "treason."
You can share this story on social media: