Turkish journalist sentenced for insulting Erdogan while on trial for previous offense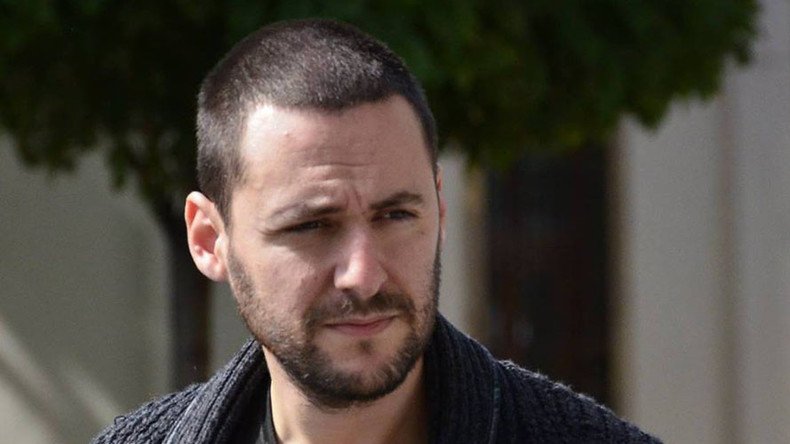 In a continuation of its crackdown on freedom of expression, Turkey has sentenced the former editor of the left-leaning Birgun newspaper to 21 months in prison for "insulting" President Erdogan while submitting a plea in an ongoing case.
The journalist, Bans Ince, continued to write for the paper, while the previous case dating back to 2013 still hung over his head. In late December of that year, a report by the paper had accused President Recep Tayyip Erdogan – then prime minister – of corruption, something his Justice and Development Party (AKP) claimed was akin to a planned coup, Hurriyet daily reports.
READ MORE: Police raid of Zaman daily HQ 'totally barbaric act' – Zaman's ex-editor-in-chief to RT
Ince had allegedly insulted both Erdogan and his son Bilal with the report. Ince had entered a plea in his defense, but was too clever with words for his own good: the letters at the start of each paragraph, when put together, spelled out "thief."
Nobody in power needed three guesses to know Ince was talking about Erdogan. Ince claimed complete coincidence, but added that it could have been "an act of God." This did not spare him from the 21-month prison term.
The newspaper said March 8 it plans to appeal the decision.
According to Cumhurriyet, Turkey has 1845 active cases against civilians accused of insulting the president since his term began in 2014. Article 299 of the Turkish criminal code presupposes punishment in the form of one to four years in prison for the offense.
The Turkish opposition has been accusing Erdogan of using the law very frequently - much more often than previous administrations.
Despite mounting criticism from countries and organizations worldwide, the government has only expanded its crackdown on journalists and public figures allegedly insulting Erdogan. Ankara has reportedly taken control of the Cihan news agency over its alleged association with a US-based Muslim cleric, Fethullah Gulen, a known enemy of the current regime.
READ MORE: Tale of 2 Zamans: Turkey's opposition paper vows to keep printing in Germany after govt crackdown
Just days before, popular opposition newspaper Zaman also got a visit from the police. Both the news agency and the newspaper are part of the Feza Gazetecilik media company.
Cihan reporter Ibrahim Varlik told RT that his organization was the largest private news agency in Turkey, and its takeover now leaves state-owned Anadolu as the only source of information for Turkish people.
The agency has also been the only independent monitor of country's election process since 2005, the reporter added.
You can share this story on social media: