With truce holding in Syria, Russian military offer assistance in aid deliveries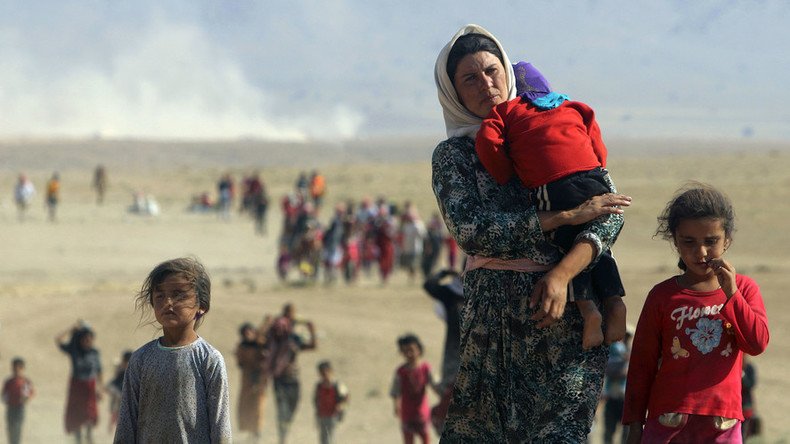 Russian military facilities are offering assistance to humanitarian organizations offering aid to people in Syria, saying their facilities and logistics specialists may be able to resolve the problems they face.
The offer was made on Monday when the Russian Defense Ministry confirmed that the internationally sponsored truce between rebel groups and the Syrian government in Syria is mostly holding.
"In the current conditions the issues of safe return of civilians to their homes and delivery of humanitarian aid take a higher priority," the ministry said in a statement. "It's known that international organizations face difficulties when organizing humanitarian deliveries to Syria, primarily in logistics: storage, packaging, delivery and local distribution."
#SYRIA Rus MoD is to provide transports to deliver humanitarian cargos from #TARTUS and #HMEYMIM airbase to aid distribution areas

— Минобороны России (@mod_russia) March 7, 2016
Russia has two major sites in Syria, a military base in the port city of Tartus and an airfield south of Latakia. The naval site could be used to store and distribute aid delivered via sea, while the Khmeimim airbase can accommodate transport planes and be used to airdrop shipments to their destinations, the military said.
READ MORE: More local ceasefires, 31 violations in 3 days in Syria - Russian Foreign Ministry
The statement added that Russia has delivered over 620 tons of aid to the Syrian population, including airdropping 30 tons to the besieged city of Deir ez-Zor in the east of the country.
You can share this story on social media: