'Senseless & diabolical': Pope shocked by slaughter at elderly home in Yemen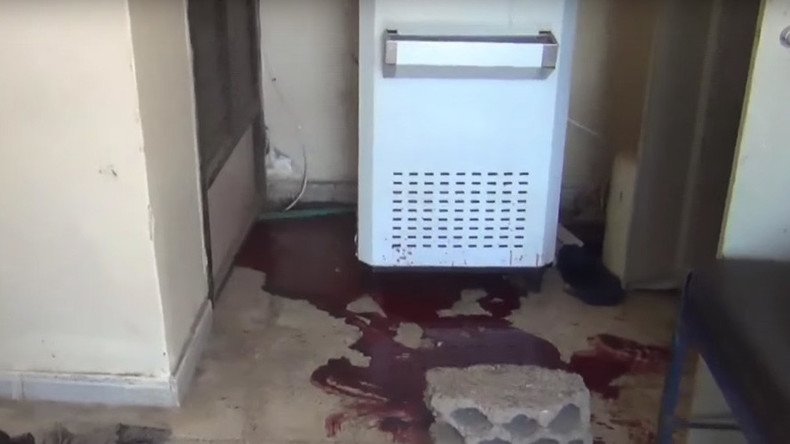 At least 16 people, including four nuns, have been killed in an attack on a retirement home in the southern Yemeni city of Aden. Pope Francis has condemned the senseless and diabolical violence which has been blamed on Islamic State terrorists or affiliates.
On Friday, a group of gunmen raided a home for the elderly located in the Sheikh Osman district of Aden. According to witness reports, two gunmen encircled the care facility while at least four extremists raided the building housing roughly 80 patients.
The raiders proceeded to separate four nuns at gunpoint before opening fire on them. Two of the four slaughtered nuns were Rwandan, one was Indian, and the last came from Kenya. One nun managed to survive the attack after hiding inside a refrigerator when she heard a Yemeni guard shouting "run, run."
After killing the nuns, the gunmen then moved on from room to room, handcuffing the patients and shooting them in their heads. The attackers then fled the scene.
On Saturday, the Vatican condemned the killing of patients and Missionaries of Charity, who belonged to a congregation founded by Mother Teresa of Calcutta. Releasing a statement on the Pope Francis behalf, Vatican's Secretary of State Pietro Parolin, said that the pontiff was "shocked and profoundly saddened" by the massacre.
"He sends the assurance of his prayers for the dead and his spiritual closeness to their families and to all affected from this act of senseless and diabolical violence," Parolin said.
The Vatican hopes that the "pointless slaughter" will lead to a change of heart and force all warring parties to "lay down their arms and take up the path of dialogue."
The retirement home in Aden has been caring for the elderly since 1992. The Missionaries of Charity to which all four nuns belonged has been working in Yemen since 1973 at the formal request of the government which asked them to care for the sick and elderly.
So far no group has claimed responsibility for Friday's attack, but reports on the ground indicate that the slaughter was carried out by Islamic State (IS, formerly ISIS/ISIL) terrorists or their affiliates.
Thousands of civilians have been killed in the war between a Saudi-led military coalition and a Yemeni rebel group, the Houthis, since Riyadh unleashed an air campaign which intervened in a preexisting internal conflict almost a year ago.
The raging conflict with no end in sight is allowing the Islamic State to expand its presence as IS is becoming the main adversary for Al-Qaeda in the Arabian Peninsula. In April last year Soldiers of the Caliphate in Yemen pledged allegiance to IS leader Abu Bakr al-Baghdadi in the capital Sanaa, and other cities in the country's south and southeast.
You can share this story on social media: