EU sanctions against Russia should be lifted 'as soon as possible' – regional Italian president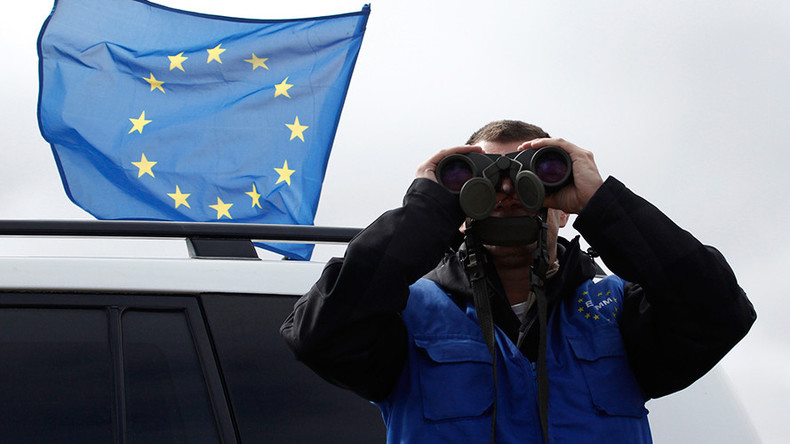 On the sidelines of a meeting with Russian partners, the president of Italy's northwestern region of Liguria condemned the sanction imposed by the EU against Russia and expressed his intention to develop relations and intensify cooperation with Moscow.
Speaking after a meeting in Moscow with the head of the Russian upper house's international affairs committee, Konstantin Kosachev, President of Liguria Giovanni Toti reaffirmed the friendship between Italy and Russia noting that both countries are suffering from sanctions.
"We hope sanctions will finish as soon as possible," Toti told RT. "Our link could be stronger than now."
Toti said together with leaders of other Italian regions they are planning to hold another meeting with Russian colleagues in the near future to discuss what can be done about sanctions crippling both economies, and to strengthen relations in tourist and cultural areas.
The center-right political leadership shares Toti's view on Russia-Italy relations, according to regional president who said he hopes that the Italian government will also support their initiative. Toti has spoken highly of the friendship forged between Russia and Italy, stressing that it should develop further.
The head of the Italian region, a popular tourist destination, is also planning to visit Crimea and discuss possible partnership.
EU sanctions against Russia over the crisis in Ukraine and the reunification with Crimea came into effect in July 2014. The restrictions affected major Russian state-owned banks, as well as defense and oil companies. The supplies of military technology, dual-use technologies, hi-tech equipment and technology for oil production were also curtailed.
Russia fired back by introducing an embargo on agricultural produce, food and raw materials. European beef, pork, poultry meat, fish, cheese, milk, vegetables and fruit were banned from the Russian market. Instead, Russia's government has deployed a policy of import substitution with home-made products.