N. Korea launches missile test hours after UN introduces new sanctions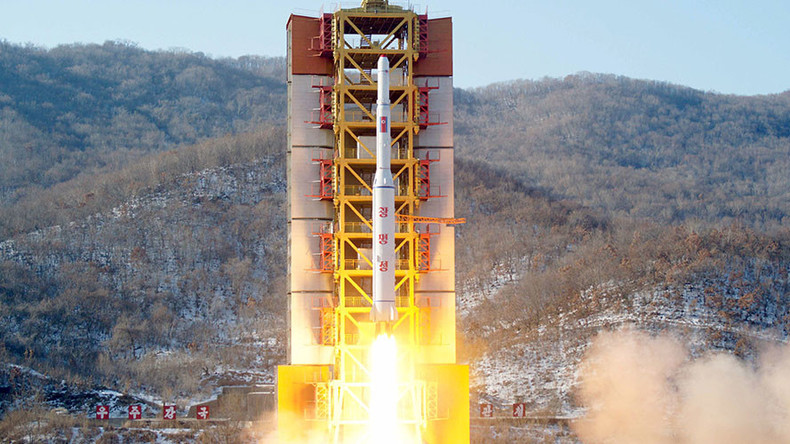 North Korea fired six short range missiles into the Sea of Japan, hours after the UN Security Council approved to introduce new sanctions against Pyongyang. A South Korean official said the projectiles flew about 100 to 150km before landing in the sea.
South Korean defense spokesman Moon Sang Gyun said the projectiles were launched from the eastern coastal town of Wonsan on Thursday. Meanwhile, an unnamed official from Seoul's Joint Chiefs of Staff mentioned that the missiles flew about 100 to 150km before coming down in the Sea of Japan, according to the AP.
Russia's ambassador to the UN, Vitaly Churkin, says that North Korea has not taken any lessons on board, after the latest round of sanctions imposed by the Security Council.
"It means that they're not drawing the proper conclusions yet," said Churkin.
The US State Department said it was aware of the launches and is monitoring the situation, while Chinese Foreign Ministry spokesman Hong Lei said Beijing hoped that all parties would refrain from actions that could escalate tensions in the region.
On Wednesday, the UN Security Council voted to adopt a resolution which dramatically expands the existing sanctions on North Korea. This includes the inspection of all shipments to and from the country. A ban on exporting items that could be used to contribute to the operational capabilities of Pyongyang's armed forces, such as trucks, was also introduced.
The new sanctions were in response to a nuclear test carried out by Pyongyang in January, where North Korea claimed to have successfully detonated a hydrogen bomb in an underground facility.
Seoul's National Assembly passed legislation on human rights in North Korea shortly before the UN-introduced sanctions. It wants to establish a center in South Korea's Unification Ministry which would archive and publish information about human rights in North Korea. This would allow those who violate human rights in the North to eventually be punished if the two Koreas reunite.
South Korea's President Park Geun-hye also made a speech, hours before the test, in which she vowed to "end tyranny" carried out by North Korea.
Park's comments also come in the wake of a barrage of insults made by North Korea against her. A commentary from Pyongyang's state media said that Park was like an "ugly female bat," fated to "die in the dreary cave, its body hanging down."
South Korea's plans to conduct joint drills involving over 100,000 military personnel in March have inflamed Pyongyang's leadership, who responded by threatening to target the presidential Blue House in Seoul, as well as US military bases both on South Korean and US soil.