Rise of anti-Semitism in Europe 'major threat', say Jewish leaders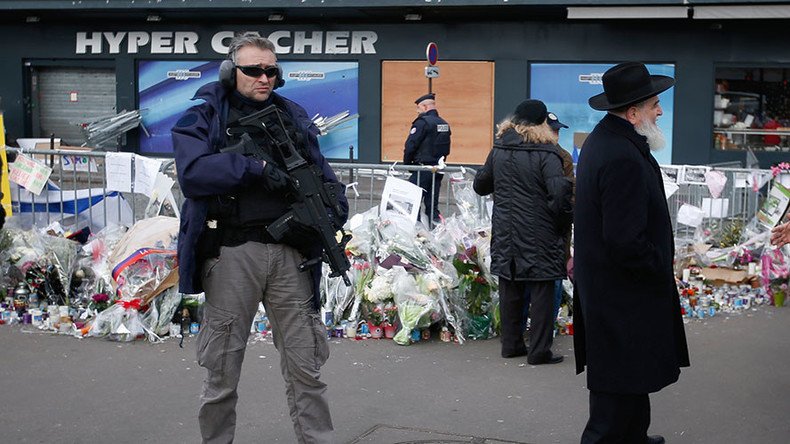 Two in five Jewish leaders across Europe believe the rise in anti-Semitism represents a "major threat" to the future of their communities, according to a new report.
The Third Survey of European Jewish Leaders and Opinion Formers, which polled 314 leaders in 32 countries, was published this week and found particular concern over hatred against Jews on the internet.
This demonstrates an upward trend in Jewish leaders' fears. In 2008, just 10 percent viewed anti-Semitism as the most serious threat facing their communities. That went up to 26 percent in the 2011 survey, and now it's at 40 percent.
The research found western European respondents were more likely to consider anti-Semitism a threat as compared to their eastern European counterparts, with two-thirds worried that prejudice will "increase significantly or somewhat" in the future.
Among those interviewed were executive directors, program coordinators, rabbis, education professionals, media owners, and academics.
While the survey conducted by the International Centre for Community Development of the American Jewish Joint Distribution Committee found that anti-Semitism fears had the largest increase, other "threats" weighed more heavily on people's minds.
Leaders viewed internal community issues as most problematic including the alienation of members from the Jewish community life, the weakness of Jewish organizations, and a demographic decline.
READ MORE: Jews in French city urged not to wear kippas following machete attack
The findings echo those of a 2013 survey conducted by the European Union Agency for Fundamental Rights.
Some 29 percent of the 5,847 Jews surveyed from nine EU member states said they had considered emigrating because they did "not feel safe" living in their countries as Jews.
You can share this story on social media: