Exact moment 2 women launch attack on Istanbul police bus with guns & grenades (DRAMATIC VIDEO)
Published time: 3 Mar, 2016 11:47
Edited time: 3 Mar, 2016 12:05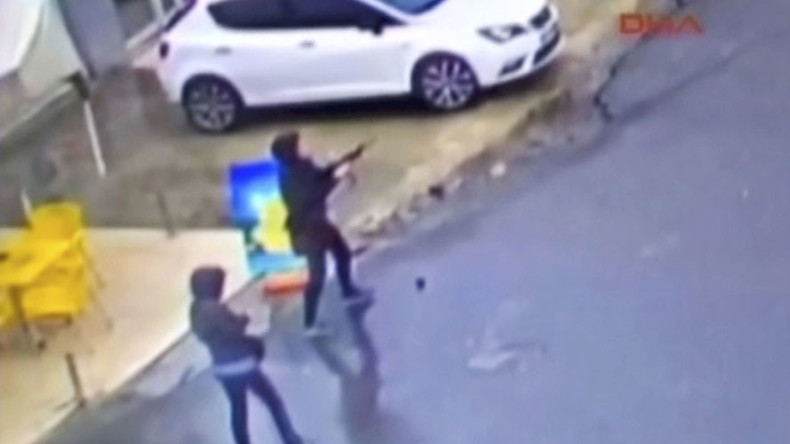 Dramatic footage from Istanbul shows the moment two female attackers launched an attack on a riot bus entering a police compound. One can be seen shooting at the vehicle with a machine gun while the second threw a grenade, before both fled the scene.
İstanbul Bayrampaşa'da polise saldırıBayrampaşa'daki Çevik Kuvvet Şube Müdürlüğü'ne saldırı anı güvenlik kameralarına saniye saniye yansıdı.HABER: http://www.anadoluhaberim.com/istanbul-bayrampasada-polise-saldiri.html

Опубликовано Anadolu Haber 3 марта 2016 г.