Attempts to unite Europe without Russia ended in tragedies – Lavrov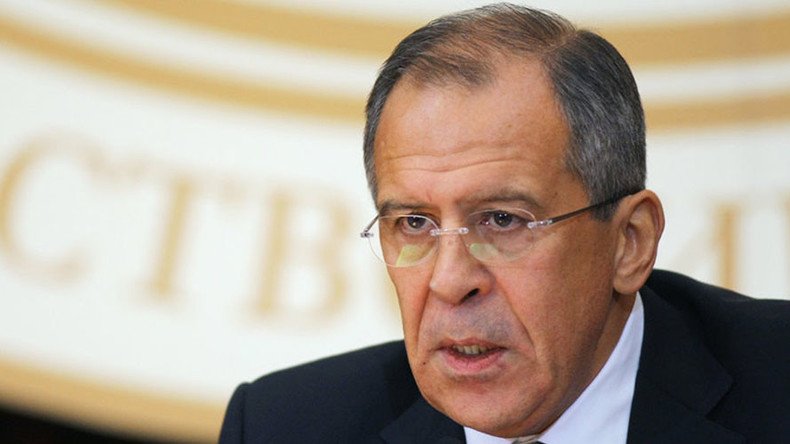 Western attempts to exclude Russia from shaping European and global affairs have led to countless historical tragedies over the centuries, according to Moscow's foreign minister, who added lasting stability can only be reached through cooperation.
In an article for the Russia in Global Affairs magazine, Foreign Minister Sergey Lavrov outlines the historical importance of Russian foreign policy over the course of the last 1,000 years, arguing that Russian policy has always been based on preserving the fragile balance of peace and stability in international relations. Any attempts to isolate Moscow as a major world power have led to historical defeats and countless deaths, he says.
"During at least the past two centuries any attempts to unite Europe without Russia and against it have inevitably led to grim tragedies, the consequences of which were always overcome with the decisive participation of our country," Lavrov wrote.
Being the largest country on earth with a unique "cultural matrix," Russia has always followed its own national interests, Lavrov says. Yet at the same time it has served as a bridge between the East and the West, while Russians have always welcomed and respected numerous religions and cultures.
While welcoming Western ideas and applying them to modernize Russia, Moscow has never allowed itself to be consumed by Western culture. At the same time Moscow has always advocated working with the West to achieve common objectives.
Lavrov stressed the constructive role Moscow has played in European affairs, especially during the Napoleonic Wars, as well as in First and Second World Wars. The influence of the Soviet Union in shaping modern Western values should also not be underestimated, the minister argues, highlighting the USSR's role in decolonization and shaping the European socio-economic system.
"The Soviet Union, for all its evils, never aimed to destroy entire nations," Lavrov said. "Winston Churchill, who all his life was a principled opponent of the Soviet Union and played a major role in going from the World War II alliance to a new confrontation with the Soviet Union, said that graciousness, i.e. life in accordance with conscience, is the Russian way of doing things," he added.
The post-Soviet world, Lavrov argues, offered the unique opportunity for European states to unite with Moscow and work towards a wider and more solid security mechanism in Europe – a mechanism that would enable long-lasting peace on the wider continent.
"Logically, we should have created a new foundation for European security by strengthening the military and political components of the Organization for Security and Cooperation in Europe (OSCE)," the minister wrote.
Instead of uniting, some European countries chose to ally themselves with NATO and Washington, and once again embarked on the centuries-old matrix of trying to isolate Russia and expand the military alliance's borders further east, while pursuing a global agenda of regime change and 'color' revolutions.
"It is notable that George Kennan, the architect of the US policy of containment of the Soviet Union, said that the ratification of NATO expansion was 'a tragic mistake,'" Lavrov said.
Rather than serving as architects of peace, NATO and its member states, Lavrov said, continued to engage in destructive policies that threaten international stability and have already led to the collapse of states, starting from the bombings of Yugoslavia, to the invasions of Iraq and Libya.
Arguing that the liberal system of globalization has failed, the minister stressed that the world is standing at a crossroads, where a new system of international relations is taking shape. At such an important historical junction, Lavrov says it is wrong to accuse Russia of "revisionism" just because Moscow refuses to bow or close its eyes to NATO's policies.
"A reliable solution to the problems of the modern world can only be achieved through serious and honest cooperation between the leading states and their associations in order to address common challenges," Lavrov wrote.
The most pressing issue in the modern world is the threat of terrorism, which can only be defeated by a united front, he added.
The foreign minister stressed that Russia is not seeking any "confrontation" with the US or the EU. On the contrary, Moscow is and has always been open to "the widest possible cooperation with its Western partners."
Russia continues to support the notion that the best way to ensure the interests of Europeans would be "to form a common economic and humanitarian space from the Atlantic to the Pacific, so that the newly formed Eurasian Economic Union could be an integrating link between Europe and Asia Pacific."
You can share this story on social media: