Syrian Army refrained from retaliation strikes 'to give truce a chance' – Assad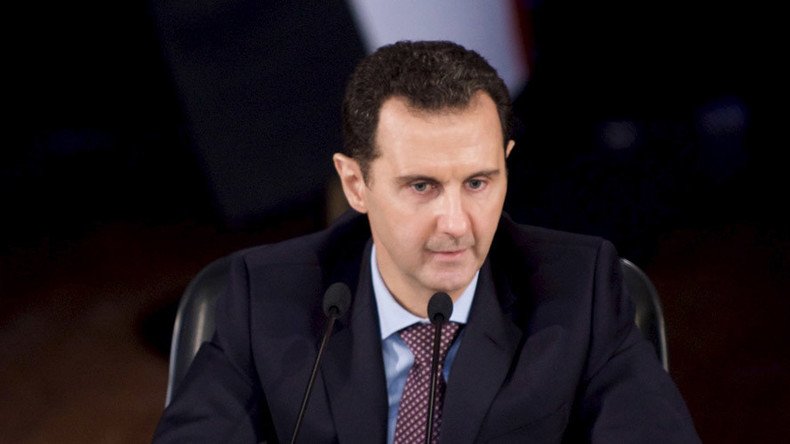 Syrian government forces held back from conducting retaliation strikes against those violating the truce in order to give the agreement "a chance to survive," President Bashar Assad said in a recent interview.
"We will do our part so that the whole thing works," President Assad told German broadcaster ARD, referring to the truce drawn up by Russia and the United States that came into force on Saturday.
He also added that the Syrian Army "has refrained from retaliating in order to give [a] chance for the agreement to survive."
"The terrorists have breached the deal from the first day. We as the Syrian Army are refraining from responding in order to give a chance to sustain the agreement and that is what we can do," he said.
At the same time, Assad stressed that "at the end everything has a limit" and pointed out that the maintenance of the ceasefire now "depends on the other side."
The Syrian president also offered "full amnesty" as well as an opportunity "to return to normal civilian life" to all opposition fighters, if they lay down arms.
"Just ... give up your armaments, whether you want to join the political process or [are] not interested about the political process… [and] don't have any political agenda, it doesn't matter," Assad said, referring to the opposition fighters.
The president also welcomed Germany's help in taking in and sheltering Syrian refugees fleeing the war-torn country, saying it is "good to take in refugees that fled their country in wretched plight."
At the same time, he questioned if it would be "smarter and less expensive" to help Syrians live in their own country. Assad added that, in order to do that, the West should decide to fight against terrorism and not against his country.
In the meantime, Russian and US ceasefire monitoring centers noted that the truce in Syria is generally being observed. On Monday, the head of the Russian ceasefire monitoring center also discussed the first results of the truce with his US counterpart, with both expressing satisfaction with the joint efforts.
The head of the Russian ceasefire monitoring center Lt. Gen. Sergey Kuralenko also stressed that government forces and the opposition have achieved "significant progress" in the reconciliation process in several Syrian provinces.
However, Turkey continues to play a destructive role in the peace process in Syria by strengthening its military positions on the Syrian border, concentrating armored vehicles in the border regions and shelling Syrian territory, Kuralenko said, denouncing the steps as "provocative actions."
The ceasefire in Syria was brokered by leading world powers including the US and Russia, and is aimed at paving the way to reconciliation between the Syrian government and moderate rebel forces, which would together agree on a peaceful transition in the country.
If it lasts long enough, the ceasefire will allow the parties in the Syrian conflict to continue peace talks on March 7.
You can share this story on social media: