Indian accountant drugs & kills 14 family members, commits suicide - reports
Published time: 28 Feb, 2016 15:55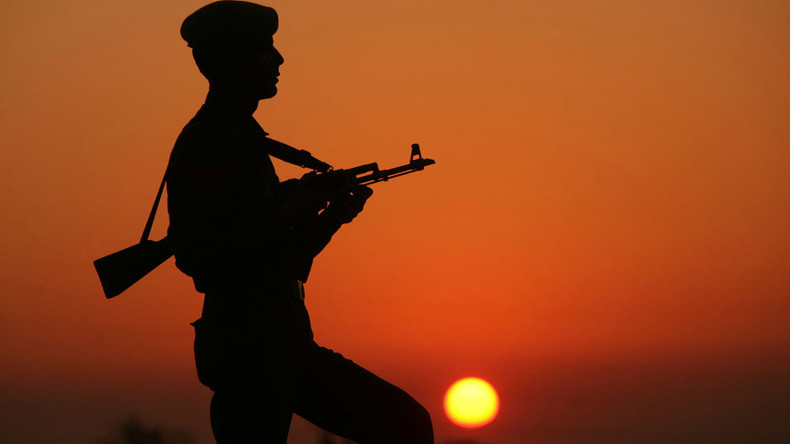 Indian man has wiped out his entire family, including seven children, before hanging himself. Police sources report that the assailant added a sedative to the meals, so the drugged victims would not wake up during the bloodshed.
Hasnin Anwar Warekar, 35, has brutally murdered 14 of his relatives in the Indian city of Thane, 20 miles from Mumbai, police report. The carnage is believed to have taken place overnight Sunday, when all the residents of a single-story house were asleep after a family party.
"Prima facie evidence suggests that the accused bolted all the doors of the house and murdered his family while they were asleep with a knife that we found near his body. The accused then hung himself after killing his family", said Ashutosh Dumbare, spokesman for Thane police, as cited by the Indian Express.
The attacker reportedly first killed his wife and two daughters who were sleeping on the first floor and then butchered his own parents and sisters on the ground floor.
His younger sister Subia Bharmar, 21, managed to escape the family's gruesome fate. She survived her brother`s first attack which left her with cut upper throat and cried for help. Luckily for her, relatives residing nearby heard her shouting and rushed to help.
"One of the sisters was shouting 'Please save me.' We went there and tried to break the door but she said don't come inside as he has a knife and he might kill you too. So we ran and called the police for help," said one of the witnesses, according to IBN live news site.
The only survivor, who has been treated in a local Thane hospital for sustained injuries, has already spoken to police, but her statement shed little light on the motives of the murderer.
"As of now, she is in a shock. It is quite possible that this is an internal family matter, but it is difficult to confirm anything at this point," said Dumbare, as cited by IBN live.
"The exact cause that triggered her brother to kill her family and himself is still unclear. Our investigation is still under way," the spokesman said.
"It is a very sad incident. Nobody knows why he killed the members but the man was a very nice guy," commented one of the locals on the deadly incident, pointing out that the suspect "had no quarrel or fight ever."
Warekar used to work as a chartered accountant for a private company, according to police, as reported by the Indian Express. The initial probe into the case hasn`t indicated that any conflicts within the family could have triggered the killings.
However, it has been speculated in the Indian media that an argument over property issues could have led to the massacre.