9 violations of Syrian ceasefire in 24 hours - Russian monitors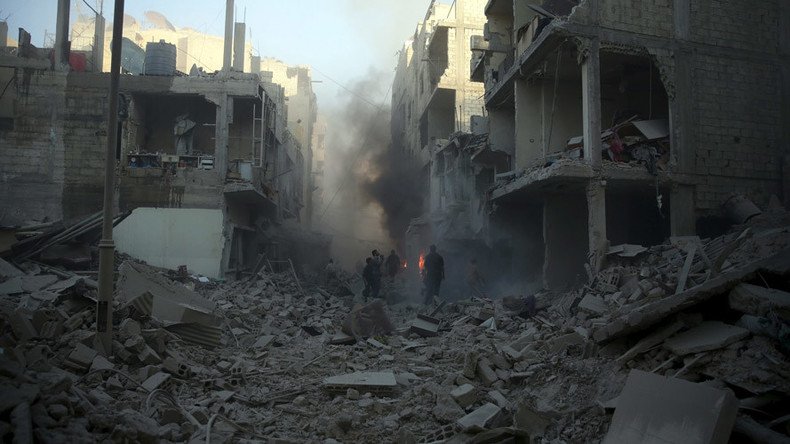 Russian monitors of the ceasefire in Syria have recorded nine violations of the truce over the last 24 hours. They said overall the ceasefire is holding up, but some of the violations were attributed to the rebels.
Pledges to observe the ceasefire have been submitted by 17 "moderate" rebel groups and elders of 35 towns and villages, who said that they would expel anyone not willing to uphold the deal and enlist those willing to do it into local militias, the Russian center for reconciliation said. The US has filed a list of 69 rebel groups who have subscribed to the ceasefire, they said.
Six of the nine violations were noted because the fire came from the regions of suburban Damascus under the control of "moderate" rebel groups listed as observing the ceasefire by the American side, the report said.
In the Raqqa province, a group of some 100 fighters crossed into Syria from Turkey. The group later joined forces with other militants and attacked the Kurdish town of Tell Abyad.
The 250-strong group was supported by artillery fire from the Turkish territory, a fact that Russia said the US should explain. The Kurdish YPG militia fended off the attack, the report said.
In Latakia province, fighters of the Al Nusra Front terrorist group, which is not included into the ceasefire deal, fired mortar shells at a local militia force, which returned fire.
The terrorist positions were in an area under control of a "moderate" rebel group, the monitors said. Multiple casualties were reported in the clash.
A suicide attacker detonated his car bomb on a road about 1km east from Hama city. The car came from an area controlled by "moderate" rebels, the report noted.
The US Strategic Command confirmed that the Syrian ceasefire was generally adhered to.
The rebel High Negotiating Committee (HNC)'s spokesman Salim al-Muslat claimed that Russia and Hezbollah violated the ceasefire at least 15 times, but didn't provide any details. Russia said it is no longer conducting airstrikes in areas where the hostilities were put on hold.
The ceasefire was brokered by leading world powers, including the US and Russia, and is meant to pave the way to reconciliation between the Syrian government and moderate rebel forces, which would together agree on a peaceful transition in the country. Some of the stronger forces in Syria, including the terrorist groups Islamic State and Nusra Front, rejected the negotiation and are not subject to the ceasefire.
You can share this story on social media: