'No safe havens': Terrorism should be countered through teamwork, ambitions set aside – Lavrov
Published time: 28 Feb, 2016 03:05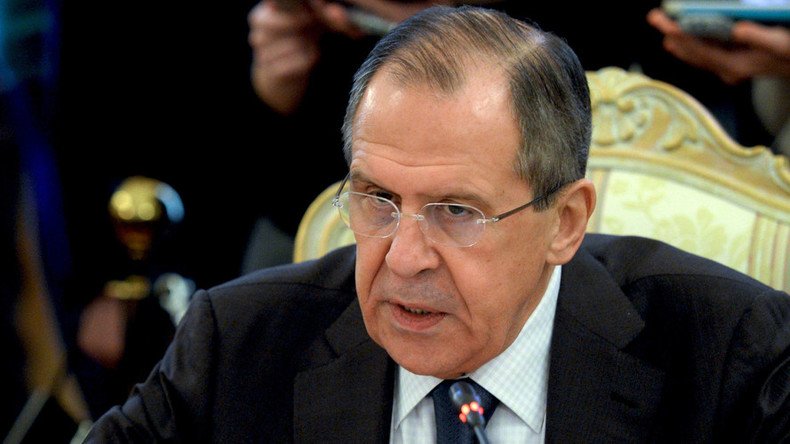 There can be no safe havens from terrorism and the global terror threat should be confronted by a team effort, while double standards, selfish ambitions, and disputes need to be set aside, Russian Foreign Minister Sergey Lavrov told Algerian media.
In an interview with Algerian newspaper L'Expression, Lavrov said that progress in the fight against terrorism can only be made through the joint efforts of the international community coordinated by the United Nations.
"Fighting terrorism can be efficient only if we work together, based on the solid ground of international law, with the UN in the role of central coordinator, and by putting aside double standards," he told the newspaper.
"Today it is necessary to put aside disagreements, ambitions, and pre-conditions," for the sake of defeating Islamic State (IS, formerly ISIS, ISIL) and other extremist groups that "have challenged human civilization," he said.
Commenting on various issues concerning Russian-Algerian relations, Lavrov said that both countries are working together for a common cause.

The foreign services of the two countries have set up an ad hoc committee that holds regular meetings to discuss how to counter the threat, the minister said, adding that Algeria and Russia are quite experienced in dealing with "terrorist aggression."

"A series of deadly terrorist attacks has not only shown the barbaric nature of IS ideology and its practices, but has also shown that, in the contemporary interdependent world, the wish to create individual 'safe havens' to isolate oneself from your neighbors is impossible," he said.
A series of IS terrorist attacks hit Paris last year, with the Charlie Hebdo and kosher market shootings in January, and the terror assaults in Paris that killed 130 people in November.
Lavrov also brought attention to the close ties enjoyed between Russia and Algeria in the interview, welcoming the countries' collaboration in the military and energy sectors, as well as others. "Traditionally, Algeria is among Russia's top trading partners," Lavrov noted.

"It's important – and our Algerian partners agree with us – not to be satisfied with what has been achieved, and look for new potential areas to work on," he added.