Over 20 killed in series of suicide bombings in Afghanistan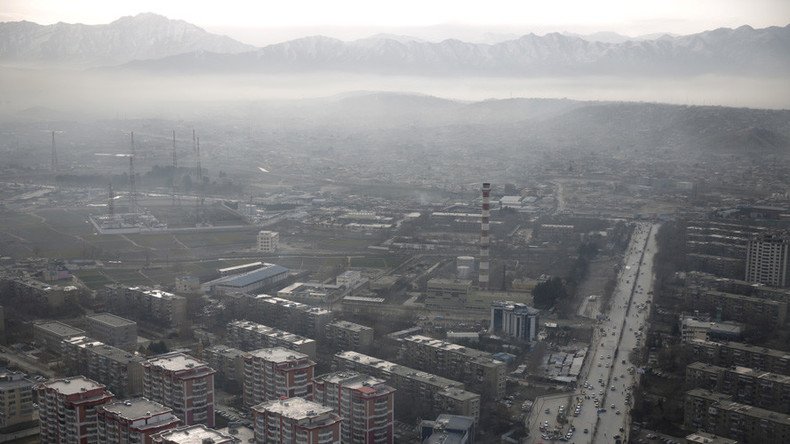 A loud explosion has taken place near a police headquarters in the Afghan capital, Kabul, local media reports. At least 12 people are feared to have been killed there – on top of another dozen killed by a suicide bombing in eastern Afghanistan.
READ MORE: At least 11 killed in suicide bombing near governor's office in Kunar, Afghanistan
The blast in the capital also left eight more people wounded, Pajhwok Afghan News reported, citing the Afghan Defense Ministry. However, Kabul's police chief said nine people were killed and 13 were injured.
According to eyewitnesses, the explosion took place at around 3:25 p.m. local time in the 2nd city district.
The explosion occurred hours after a suicide bomber killed at least another 12 people in the eastern province of Kunar.
Provincial Governor Wahidullah Kalimzai said the attacker arrived on a motorcycle to the entrance of the government headquarters, and blew himself up
"Most of victims were civilians and children who were either passing by or playing in the park," he told Reuters.
No organization immediately claimed responsibility for the attack, but tribal elder and militia commander Haji Khan Jan was killed. He had participated in several operations against the Taliban over the last year.
Violence in Afghanistan has been escalating since the US-led international coalition withdrew the majority of its troops fighting the Taliban Islamist movement in 2011-14.
The US continues to provide the Afghan government with training and logistical assistance, as well as with air support. In October 2015, the US Air Force targeted a hospital in the city of Kunduz operated by Doctors Without Borders (MSF) killing at least 42 people, including 14 MSF staff.
According to a UN report, last year the conflict in Afghanistan left more than 3,500 civilians killed and about 7,500 injured.
You can share this story on social media: