Huge explosion rocks waste treatment plant in Antwerp, Belgium (VIDEO PHOTOS)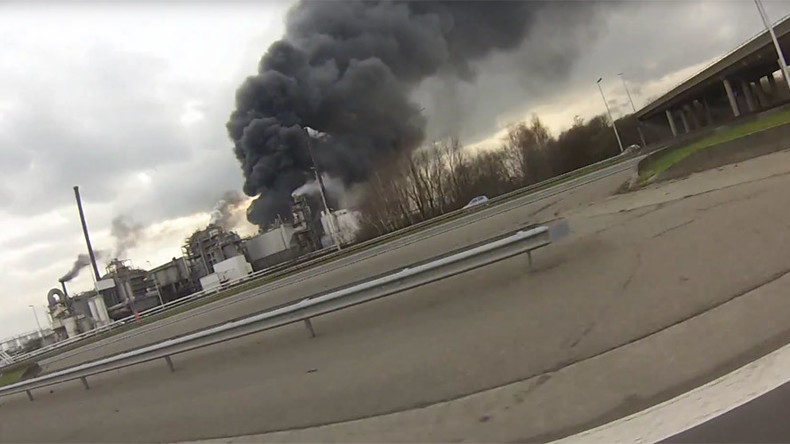 A large explosion has hit a waste treatment plant in the Belgian port of Antwerp. Local fire services have described the incident as a "municipal disaster" and asked the locals to keep doors and windows shut.
The blast occurred in a storage bunker at an industrial waste treatment plant belonging to the Indaver company on Friday. Photos from social media networks show dark clouds of smoke curling upwards.
About 60 firefighters have arrived at the site, the RTBF public broadcaster reports. The Antwerp fire service said on Twitter that neighboring Tijsmanstunnel on the R2 roadway was closed.
Indaver said that there were no casualties or injuries resulting from the incident, as it managed to evacuate its staff from the site unharmed, according to Reuters.
The cause and nature of the blast remain unknown.
You can share this story on social media: