Monster statues: China's gigantic tribute to god of war and other bizarre effigies (PHOTOS)
Published time: 26 Feb, 2016 16:20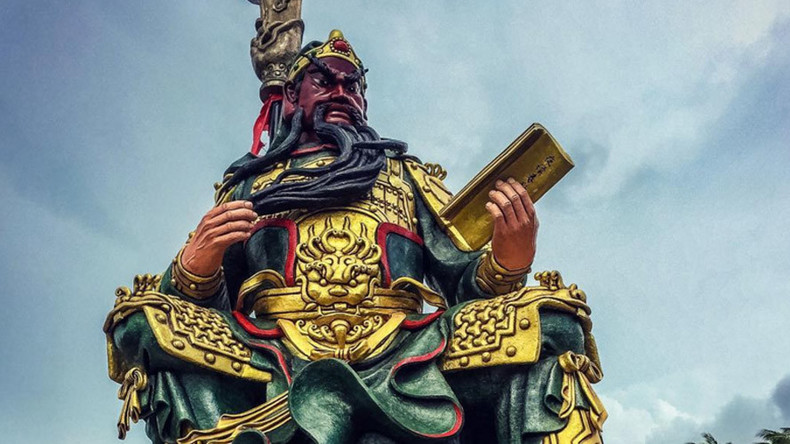 A Chinese god of war will soon stand guard over the city of Jinzhou, as builders add the finishing touches to a 58 meter (190ft) statue of 'Guan Yu'.
The fearsome red-faced and black bearded warrior lived during a restless period in Chinese history known as the Three Kingdoms, and is celebrated for cutting down enemies using an enormous axe-like weapon called a Green Dragon crescent blade.
China's People's Daily report that scaffolding at the terrifying stone effigy is due to be taken down soon, allowing 1,320-ton Guan Yu an unhindered view of the Henan province city.
Statues of the third century AD warrior are commonplace around China. There is another monstrous copper sculpture of Guan Yu in his hometown, Yuncheng city.
Guan Yu is just the latest in a growing line of incredible, enormous statues which tower over their surroundings.