Scenes from hell: Footage of deadliest Mexican prison riot in many years released (VIDEO)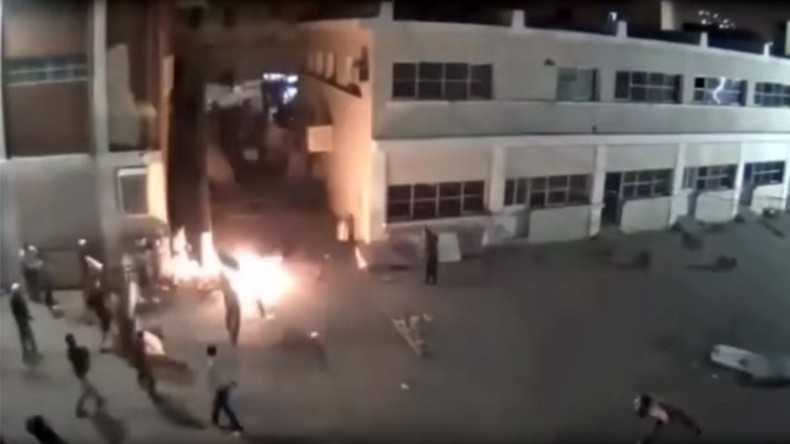 Surveillance footage of the deadly rampage in Topo Chico prison in early February has been posted online. The bloodbath, involving hammers, clubs, cudgels and makeshift blades, resulted in the death of 49 people.
The video has no audio and the speed is increased, but it shows the events of February 10 at Topo Chico prison in Monterrey, Mexico, when a dispute between rival factions of a drug cartel resulted in a huge brawl. At 22:48 local time the inmates can be seen in the jail yard, despite the curfew starting at 21:00.
Objects are being thrown around and barricades are set on fire, with the flames rapidly spreading across the yard, eventually becoming a huge fireball. Witnesses later said that they had heard blasts shaking the facility, too.
Local governor Jaime Rodriguez said 60 hammers, 86 knives and 120 shivs were used in the bloodbath, where nearly 50 inmates were hacked, beaten or burned to death.
The riot that night ended at about 1:30 a.m., when police and troops managed to calm the unrest.
The Topo Chico prison is quite an unusual facility: upon entering the jail, authorities discovered luxuries such as saunas, a bar and some 280 food and grocery stands.
Inside the cells, there were mini-fridges, air conditioners, digital cable TV and aquariums.