Syria ceasefire non-binding if threat to Turkey's security – PM Davutoglu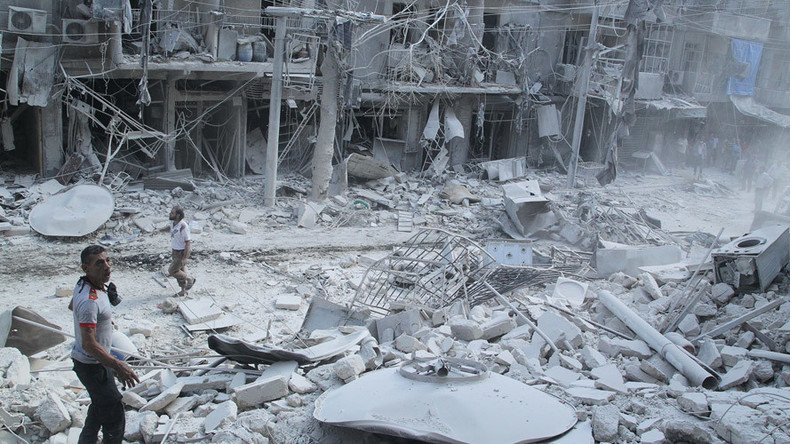 The Syrian ceasefire plan will not be considered binding if it puts Turkey's security under threat, Turkish premier Ahmet Davutoglu has said. Ankara would act against the Syrian Kurds and ISIS, taking all the "necessary measures," he added.
"The ceasefire is not binding for us when there is a situation that threatens Turkey's security, we will take necessary measures against both the YPG [People's Protection Units] and Daesh [Arabic acronym for Islamic State] when we feel the need to," Davutoglu said to CNN Turk.
The Russian Foreign Ministry believes that Turkey's actions are worsening the situation in Syria.
"Ankara aggravates the situation at the Syrian-Turkish border, carries out provocations. Although these aren't provocations, strictly speaking, it's aggression," Foreign Ministry representative Maria Zakharova told the Russian newspaper Arguments and Facts.
Speaking on Turkish foreign policy as a whole, Zakharova highlighted many experts' belief that Ankara is again expressing imperial ambitions.
"Recently, the Turkish political elite really gives the grounds for us to believe those who think that imperial ambitions are reappearing in Turkey. If this is true, then I'd like to remind people what outcome the Ottoman Empire caused for European countries. Secondly, how things ended for the Ottoman Empire itself," she added.
"And one more thing: during its existence, the Ottoman Empire was branded 'the sick man of Europe.' I doubt that Turkey wants to be called that again," Zakharova added.
The statements come a day after Turkish President Recep Tayyip Erdogan urged the exclusion of the Syrian Kurdish YPG group from the ceasefire agreement, claiming they are a terrorist group.
"Our allies must understand that they are at a crossroads... It is a fact that the [Democratic Union Party] PYD and YPG are terrorist organizations that are extensions of the PKK [Kurdistan Workers' Party]," Erdogan said.
The US earlier described the YPG as an effective partner in the fight against IS (Islamic State, formerly ISIS/ISIL) in Syria, but Erdogan said the idea that the YPG is supported due to its anti-IS fight was a "great lie."
Last week, US State Department deputy spokesperson Mark Toner said the US continues to see the PKK as a foreign terrorist organization, while their attitude towards the Syrian Kurds' political party PYD is different.
Turkey's forces have been shelling YPG forces, which Ankara views as a terrorist organization, as well as government troops on Syrian territory since mid-February.
"Turkey will use its right to expand its rules of engagement beyond [responding to] actual attacks against it and to encompass all terror threats, including PYD and Daesh, in particular," Erdogan said last weekend, as cited by the Anadolu news agency.
You can share this story on social media: