Coal mine collapse in northern Russia kills 2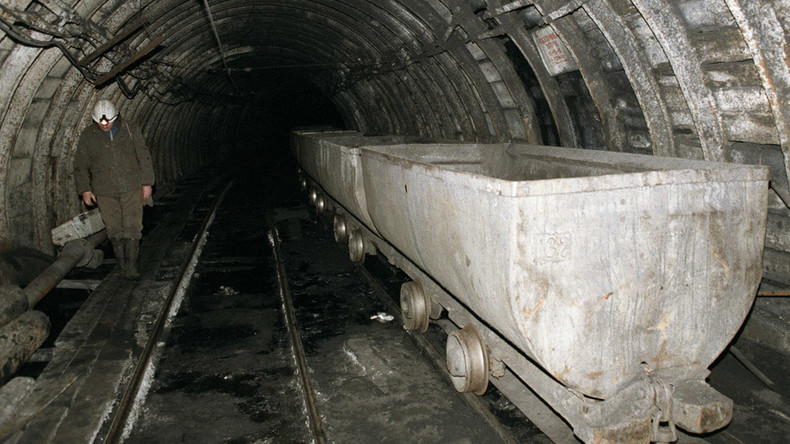 A coal mine collapse in Vorkuta, Russia, suspected to have been caused by a rock burst, trapped 110 workers underground. At least two people were killed and eight injured, while four were diagnosed with carbon monoxide poisoning.
Twenty-eight miners are still stuck under the rubble, as rescue efforts continue, RT's Roman Kosarev reported.
At least 80 miners have been successful evacuated since the collapse, which occurred at the Severnaya coal mine in the northern Russian Komi Republic.
The mine is beyond the Arctic Circle and is difficult to reach.
The mine is located above the Arctic Circle, and is hard to reach. A source in the Russian Emergencies Ministry has told RT that the situation is being managed by local rescuers, who are now taking the miners to the surface in small groups.
All operations at the facility have been halted. According to the latest data from the mine's operator, there were 105 workers underground at the time of the incident, 81 have already been pulled up. Most of the miners were working at a depth of 1 kilometer, when the suspected pressure burst took place.
No major damage or fire resulted from the rock burst, a rescue official told RIA. Ventilation and electricity have not been interrupted.
Earlier reports suggested there were 88 miners inside.
"The top priority now is to pull people out of the mine, and then we can try to determine what exactly happened," mine dispatcher Elizaveta Nakhtigal told RT.
The stricken Severnaya coal mine belongs to Vorkutaugol, an integral part of the industrial giant Severstal.