75 yrs ago today, Dutch union workers went on strike against the Nazis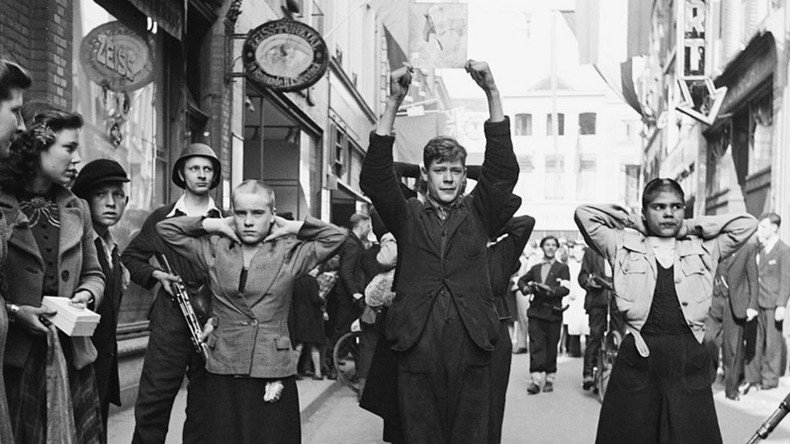 Seventy-five years ago, a group of workers in Amsterdam and other parts of Holland went on strike to protest the persecution of the Jews.
The 1941 strike is commemorated every year on February 25.
A special ceremony will take place Thursday at the Dokwerker statue in Amsterdam, in what was once the Jewish quarter. The theme this year is "Put yourself in their shoes".
In the weeks leading up to the strike, a member of the WA, a group affiliated with the Dutch Nazi party NSB, was killed in a fight between his group and both Jewish and non-Jewish Amsterdammers who were standing up for those targeted by the Nazis.
Later that month, German police raided a Jewish ice cream shop and were attacked with ammonia gas.
On February 22 and 23, 425 Jewish males were rounded up and deported to concentration camps.
The illegal Dutch communist party, CPN, distributed a flyer calling for strikes "to show solidarity with the Jewish part of our society which has been hit so hard".
On the day of the strike, 300,000 people took to the streets, leaving their jobs, schools, and homes to protest against the Germans.
The next day, more joined the strike. The Germans retaliated, leading to clashes that killed nine.
Following the strikes, the city's mayor was forced to step down and civil servants lost their jobs. Some were arrested and the city was forced to pay a fine.
Days later, a young member of the CPN was caught putting up posters for another strike and was executed.
Three other members of the party and 15 members of the Geuzen resistance movement were executed at a later date.
The poem, "Het lied der achttien dooden", (The Song of the 18 Dead) was written by resistance fighter Jan Campert to commemorate them. Campert died in a concentration camp two years later.
Jonas Daniel Meyerplein, the square where the ceremony takes place, marks the spot Jewish men were rounded up before the strike. The name was changed to Houtmarkt in 1942 when the Nazis purged the city of Jewish street names, but its original name was later restored.
You can share this story on social media: