Full puff ahead: Medical pot patients can grow their own weed, Canadian court rules
Published time: 25 Feb, 2016 06:03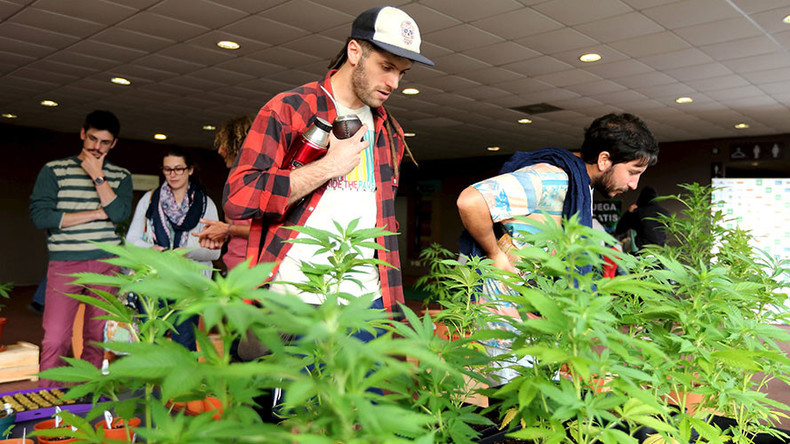 Canada's federal court has ruled that medical pot patients can grow their own weed, striking down a previous rule banning the practice. The decision comes as all eyes are on the Liberal government to fulfill an election promise of legalizing marijuana.
Federal judge Michael Phelan declared that the previous government's ban, which prohibited medical users from getting marijuana except from licensed producers, violated their constitutional rights.
"The access restrictions did not prove to reduce risk to health and safety or to improve access to marijuana — the purported objectives of the regulation," Phelan wrote in his ruling. "In sum, the law goes too far and interferes with some conduct that bears no connection to its objectives."
READ MORE: Canada to be first G7 country to legalize weed - Gov-General
The judge also gave the new federal Liberal government six months to come up with new legislation for medical marijuana use.
PM Justin Trudeau's government has pledged to legalize marijuana. He has stated in the past that legalizing marijuana would fix a "failed system" and help remove the "criminal element" from marijuana cultivation and trade.
Moreover, legalizing pot would bring an additional C$5 billion annually in tax revenues to the federal and provincial governments, according to a report by CIBC World Markets.
However, since assuming office, Trudeau has so far spoken very little about his plans for the marijuana regime.
The legal proceedings at the federal level began with four British Columbia residents, who argued that the Conservative ban violated their constitutional rights.
The ban was introduced in 2013 and known as the Marijuana for Medical Purposes Regulations. It made it mandatory for patients to buy weed only from licensed producers. The federal judge's decision can be appealed within 30 days.
The legal issues around the existing marijuana laws and their prosecution have been gaining heat in Canada. In November, Canada's Quebec judge described the national marijuana laws as "ridiculous," when deciding to hand down a $1 fine to a man being prosecuted for the possession of 30 marijuana plants.