Riot police fire tear gas at farmers' demonstration in France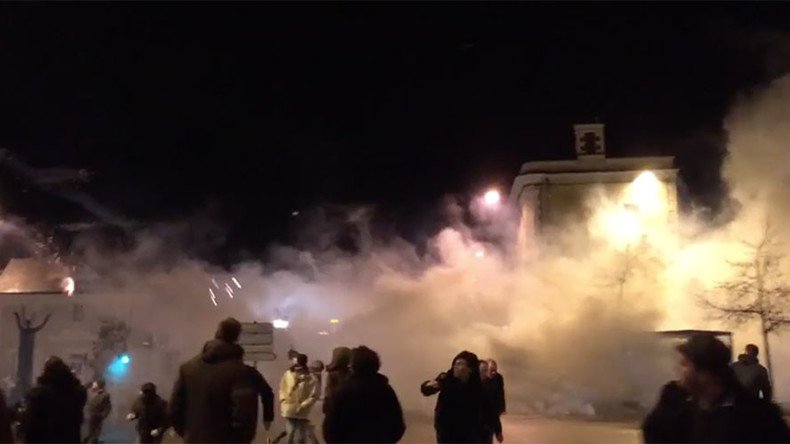 French farmers clashed with riot police in the city of Laval located in the western part of the country, as officers fired tear gas at egg-throwing demonstrators.
Activists began the protest at 9:30 pm local time on the "Europe" bridge in Laval.
Several farmers were taken into custody, according to local media.
The demonstration was scheduled prior to the arrival of European Commissioner for Agriculture and Rural Development Phil Hogan in Paris on Thursday. Crowds carried a banners saying: "Europe is killing its farmers. Phil Hogan sold himself to the USA."
Farmers are protesting the low prices of agricultural produce, which are being pressured downward by a glut of domestic supply resulting from the political sanctions exchange with Russia.
READ MORE: French farmers protest at prices driven down by Russia sanctions
French farmers are angry with European politicians who have chosen to impose a sanctions regime on Russia. A ban on exports has resulted in a massive amount of produce flooding local markets. This has allowed French supermarkets to demand lower prices for local products, leaving famers without a profit.
Last week, farmers gathered in protest near the Gare de Lyon railway station in Paris before moving to Porte de Vincennes. A similar rally against low prices took place in Montreuil, a commune in the eastern suburbs of Paris.
Other agriculture-related protests were seen in the north and west of the country. In late January, farmers across western France burned tires and blocked a number of major roads connecting cities in the French province of Brittany.
You can share this story on social media: