Minion ecstasy tablets and other creative forms of MDMA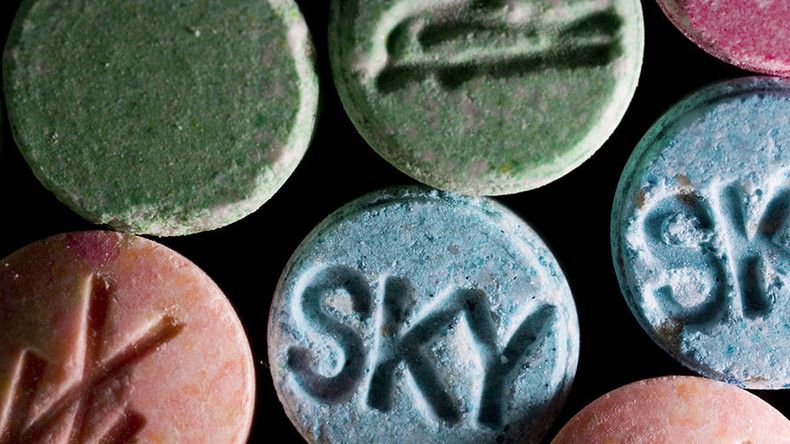 The Minions invasion has gotten so bad it's even spread to illegal drugs. Clubbers can't even pop a pill without being subjected to the odd yellow characters.
Chilean authorities seized around 100 Minion-shaped pills that they found at Santiago's international airport hidden in a children's drawing kit en route to Vina del Mar from the Netherlands.
It's a good thing actual children didn't get their hands on them.
Ecstasy tablets have come a long way since their humble beginnings. Today's drug pressers consider the aesthetics as well as the ingredients when designing their pills. Not only do they draw inspiration from social trends and seasonal aspects, the colors and shapes have evolved too.
There have been Super Marios, Supermen, Facebooks, Obamas and even bitcoins.
Blue, green, white, speckled and striped, the possibilities are endless.
While "branded" ecstasy tablets can build a reputation based on their potency, their distinct form can also work as a warning to consumers, steering them clear of "dodgy" ones. The downside is that some drug makers can create imitation pills containing different, and sometimes very dangerous ingredients.
Here are some of the strangest ecstasy designs.
One drug dealer's distinctive banana shaped pills landed him in hot water, a definite downside to having an offbeat brand.
Drug pressers also draw inspiration from social media.
Nespresso, for the coffee connoisseur.
These bright green Heinekens combine dazzling color with an unusual shape.
Black and white yin and yangs. A lot of work went into these.
UPS, Shell and Sponge Bob Square Pants.
Even Starbucks and Snapchat.
You can share this story on social media: