Till the last screw: Robots clash in Moscow arena (VIDEO)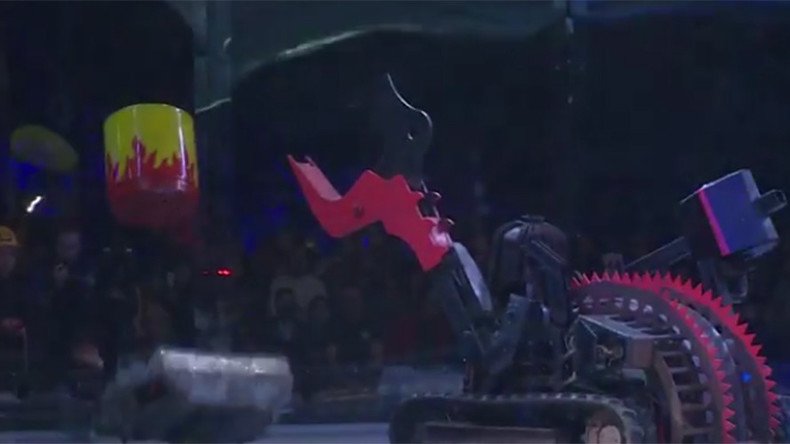 The clang of metal, breathtaking speed and tons of adrenaline! Watch a futuristic video of battle robots in ultimate fighting in Moscow. The iron warriors are clashing without mercy for the right to face foreign competitors.
The Russian capital is holding an international competition 'Bronebot-2016' for battle robots, February 21-23. "Attention! The show contains scenes of total robot carnage," the banner reads.
"The best fighters from Europe to meet heavyweights from Russia," a statement from 'Bronebot-2016' says.
The video captured a preliminary competition among Russian robots, fighting for the right to square up to their international 'metal' rivals. The 'real steel' giants fought in a 150-square-meter armored arena.
You can share this story on social media: