'Quick porn': Mayor of German town Quickborn accidentally reveals his BDSM taste on Facebook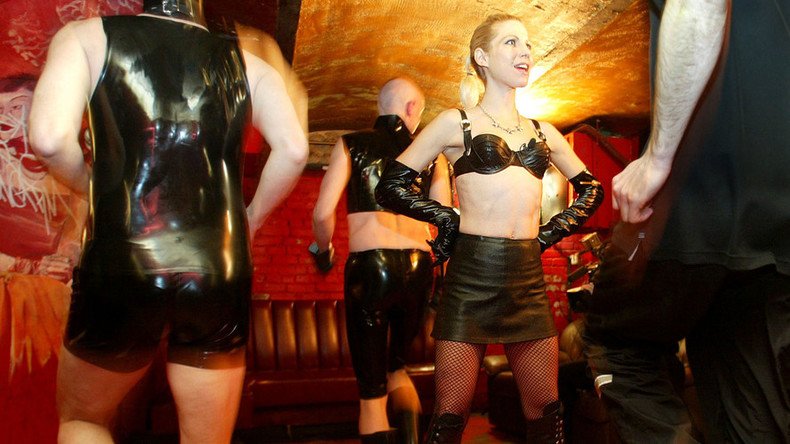 The mayor of a German town near Hamburg was left red-faced: the official used a screenshot to talk about the Constitution on Facebook, but forgot to crop out all the BDSM pornography tabs just above.
Mayor Thomas Köppl of Quickborn was engaged in deep debate about the anti-immigrant and anti-Euro party Alternative for Germany (AfD) when he decided to reference the German Constitution on the town's Facebook page.
"The AfD isn't a party just like the others any longer," he argued. "After pushing [party founder Bernd] Lucke and his democratic friends, this party no longer stands on the foundation of our Constitution."
But as he referenced the document, next to its online tab were five other tabs – all of them for porn videos featuring punishment and domination. Unless, of course, 'German slut punished' is code for something boring concerning budgets.
Surely, this kind of thing should provide little more than a raised eyebrow, but when Bild published the story on Friday, the internet just went for poor Köppl.
However, credit where credit's due: the Quickborn mayor showed ace diplomacy and damage control when responding to online comments and quips about his porn habits. Although he initially said someone else had taken the screenshot (and deleted it), he later had to admit it was him.
Step one: "Yes, I visited the sites concerned," he responded to one user on Bild. "The mostly friendly comments distracted from the article, that's why I deleted the screenshot," he added, criticizing the newspaper for always being "one part truth, one part supposition, and something wrong."
But the love affair with BDSM is murkier than one may think: the mayor claims he first heard about it only recently, in the line for a ski lift in Tyrol. Two friends were discussing BDSM within earshot, and the mayor allegedly felt left out of the loop on all the hip new ways people use to get off.
"I wasn't so up-to-date about that, which annoys me. They were mentioning the site 'Xhamster', and when I got to my room I wanted to get clued-up," he explained. But if you really 'didn't do it', it's a good idea to fashion the story with more details. So Köppl then claimed the internet was so slow for the videos that he had to contend with a Wikipedia page on 'Fifty Shades of Grey' to really get a feel for what 'punishment porn' is.
In fact, according to the mayor, whips and nipple clamps just aren't his cup of tea.
"I'm sure people who like it can have a lot of fun with BDSM. I find it rather disturbing. I have a problem with violence in general."
Alas, it was too late.
"Are you going to change the signs in the town to Quickporn?" another user asked.
You can share this story on social media: