Pentagon discreetly provided Russia with US special forces' location in Syria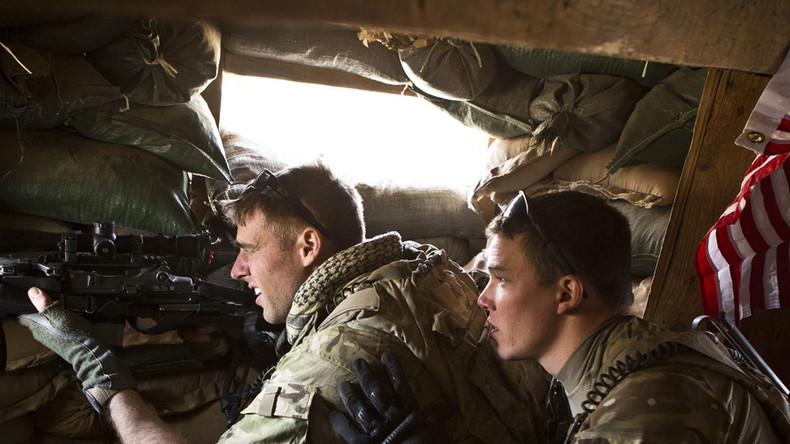 After saying US cooperation with Russia in the Syrian conflict doesn't extend beyond basic flight safety rules, the Pentagon has revealed it gave the Russian military the locations of US special forces in Syria, in the hope Russian aircraft would avoid the area.
The disclosure reveals a modest breakthrough in military–to-military communication and cooperation between the US and Russia beyond the very basic "memorandum of understanding" (MOU) signed in October last year which focused on safety protocols for both Russian and American air crews operating in Syrian airspace.
"We provided a geographical area that we asked them to stay out of because of the risk to US forces," Pentagon spokesman Peter Cook told reporters Thursday, according to the Los Angeles Times.
The request was an attempt to maintain special forces' safety "in a dangerous situation." It was made outside the scope of the flight safety memorandum, Cook said.
Up to this point, the Russian military "has honored this request," he added.
The MOU between the US and Russia arrived in October 2015, after the Russian Air Force began intense strikes against Islamic State (IS, formerly known as ISIS/ISIL) in Syria. Currently the only official document regulating the two militaries' conduct, it is limited in scope because Moscow and Washington have sharply different military goals in Syria.
While Russia is focused on defeating IS and paving the way for a peaceful solution to the conflict, Washington and its Western allies accuse Moscow of targeting "moderate" opposition who are fighting the embattled government of Syrian President Bashar Assad.
In December 2015, the US began deploying special forces teams of up to 50 operators into northeastern Syria to support Syrian rebel groups fighting there. Cook said that around the same time, high-level Defense Department officials shared information on the general location of those troops with the Russian Ministry of Defense. He declined to say whether the US and Russia had any formal written agreement.
Air Force Lieutenant General Charles Brown Jr., head of the US Air Force Central Command, told journalists in a briefing from his office in Qatar that the request to Russia was informal.
"I don't have any assurances, really, from the Russians. But we told them … these general areas where we have coalition forces. And we don't want them to strike there because all it's going to do is escalate things," Brown told reporters, as quoted by the Military Times.
"The Russians have actually outlined some areas — some of the airfields that they're worried about, that they don't want us flying close to, and really, typically, we don't fly there anyway. So, that hasn't been an issue."
Lt. Gen. Brown repeatedly referred to "operational security" and declined to say publicly where US special forces troops are operating in Syria.
The US-led military operation in Syria has not proven effective so far, according to various reports. Damascus has repeatedly argued that Western airstrikes are destroying civilian infrastructure to complicate the task of post-war reconstruction.
Earlier in February, Washington tried to shift the blame onto Russia, claiming that Russian aircraft bombed "two hospitals" in Aleppo. The Russian Ministry of Defense denounced the accusation, saying two American A-10 ground attack aircraft entered Syria's airspace from Turkey and bombed nine unidentified objects in the city on that exact day.
In December 2015, three Syrian soldiers were killed and 13 personnel wounded in a US-led coalition missile strike on the Saeqa army base in the Deir ez-Zor province, which Damascus regarded as an "act of aggression." The strike was the first attack on Syrian armed forces since the coalition started to bomb Syria's territory.