Drone footage shows one of Ukraine's bloodiest battlefields, Debaltsevo, 1yr on
Published time: 19 Feb, 2016 18:28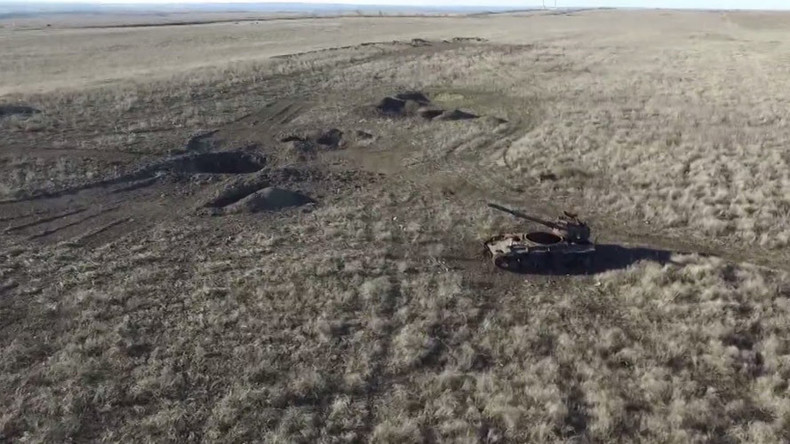 Destroyed and abandoned military hardware can be seen littering the war-scarred landscape of what used to be the town of Debaltsevo in eastern Ukraine, which became infamous as the scene of one of the bloodiest and most violent clashes during the Ukrainian conflict.
RT's Ruptly drone footage captured decaying heavy military machinery scattered all over what was known during the height of the Ukrainian conflict as the "Debaltsevo Cauldron" – exactly as it was one year ago, when fighting ceased in the area.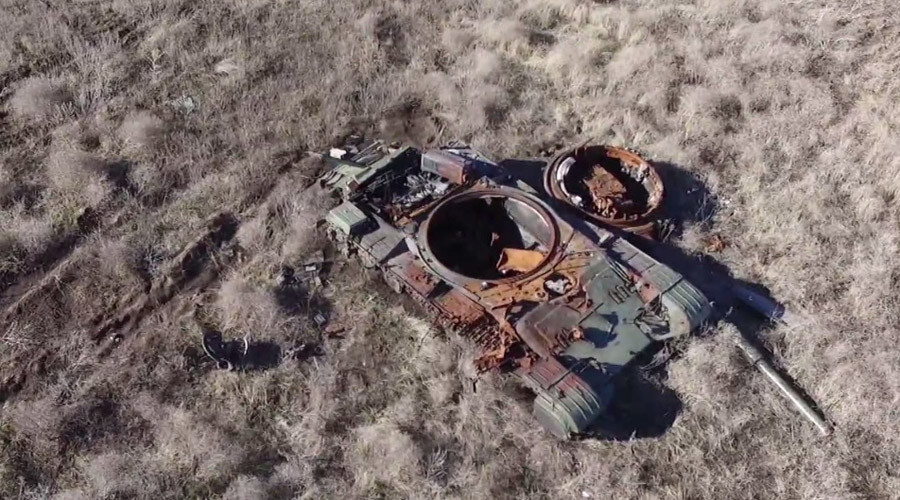 READ MORE: Contested Debaltsevo area remains a stumbling block in E.Ukraine
A strategic railway hub connecting the breakaway regions of Lugansk and Donetsk, Debaltsevo became a stumbling block during the Minsk peace talks, and even after the ceasefire, remained a battlefield where around 3,000 Ukrainian soldiers were surrounded by forces of the self-proclaimed Donetsk People's Republic.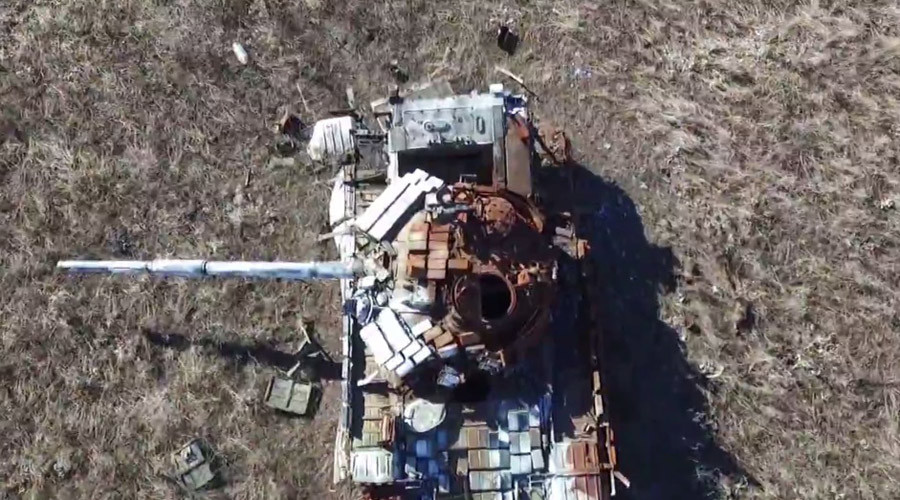 READ MORE: Arms pullback begins in E. Ukraine as OSCE releases footage of devastated Debaltsevo
One of the most violent clashes during the whole conflict lasted for over a month in Debaltsevo and nearby villages, claiming the lives of nearly 200 Ukrainian soldiers and leaving some 500 injured, according to the Ukrainian Defense Ministry. However, the precise number of casualties remains unknown, with self-defense forces' estimates suggesting over 3,000 pro-Kiev fighters lost their lives in the battle.
Civilians had to suffer in shelters and then flee their native land. One year later, the grim images suggest the badly destroyed homes remain abandoned and unrepaired.
READ MORE: Terrified Debaltsevo residents leave shelters after Kiev troops' pullout