Major Moscow shopping malls evacuated over bomb threats – sources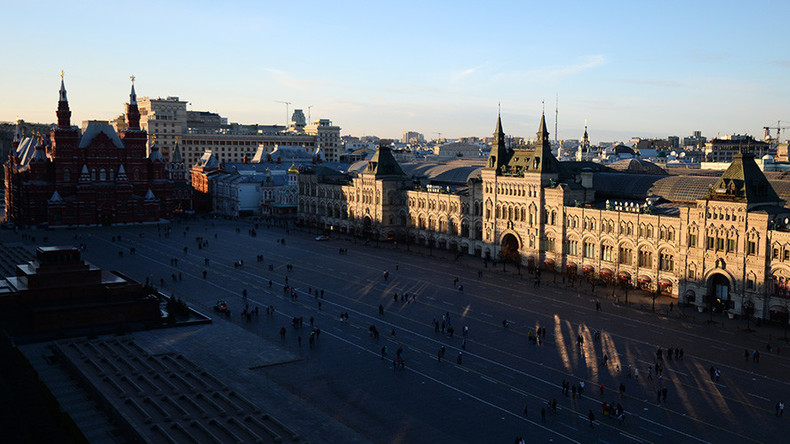 Police are evacuating several major shopping malls in Moscow after a series of anonymous bomb threats via phone, local media outlets have reported, citing security sources.
The GUM department store, a major tourist site located on Red Square, is being evacuated due to a bomb threat, police sources told TASS and Interfax news agencies. Police are waiting for sniffer dogs and bomb disposal experts to arrive at the scene.
Over 10,000 people have been evacuated from various shopping malls across the Russian capital, a security source told TASS.
Anonymous phoned-in bomb threats were directed at nine Auchan shopping malls, a source in the emergency services told TASS. All of the stores are being evacuated, it added.
Social media users also posted photos of the evacuation of the Mega Belaya Dacha and Mega Khimki shopping hubs.
Witnesses told news agencies that the Gagarinsky mall, a major shopping hub located in the south west, and the Kuntsevo Plaza mall in the west are being evacuated as well.
There have been no official statements on the issue as of yet.
Special services and police are also verifying reports of a bomb threat at the building of the Presidential Administration of Russia located on Ilyinka street in downtown Moscow, a police source told TASS.
According to social media users, the Europark mall in the western Kuntsevo district is also under evacuation.