'It was mind blowing': Fireball mystery in French skies enthralls Twitter
Published time: 18 Feb, 2016 13:06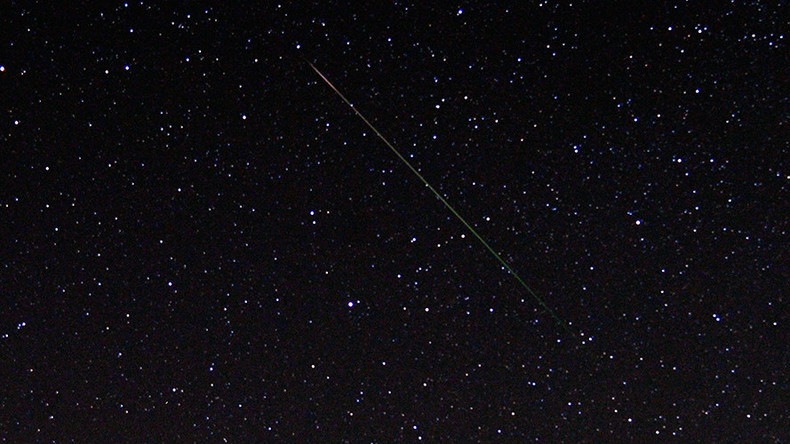 A falling mass of flames over France has taken social media by storm, with eyewitnesses wondering whether it was a meteorite or even an aircraft plummeting from the sky.
A glowing orb was seen shooting across the sky in the south-east of the country by more than 200 people Wednesday. Some questioned if their eyes were deceiving them, or whether they had mistaken fireworks for cosmic activity.
"Fire fell over Grenoble at around 6pm or I dreamt it? #Metéorite or fireworks?"
Others appeared to be worried that something had exploded mid-air.
"I think I just seen a meteorite or something explode in the sky," one person posted on Twitter.
The local government department for the area, Isére, tweeted that no aircraft had been reported missing and stated that what people were seeing was most likely part of a meteorite shower.
Video footage of rugby training in the Alps, obtained by French publication Ledauphine.com, appears to back the meteorite argument:
One witness tweeted her apprehension upon witnessing the phenomenon, saying: "Okay I saw meteorite 20 minutes ago, [do] I have to worry?"
"You're never going to believe me but I saw a meteorite, something on fire falling from the sky! F**king hell I'm shocked."
"A meteorite over Grenoble! It was mind blowing," another excited stargazer tweeted.
This online map shows the 100-plus locations across France from which the white light could be seen: