Iris scan tech sees refugees in Jordan receive food assistance in blink of an eye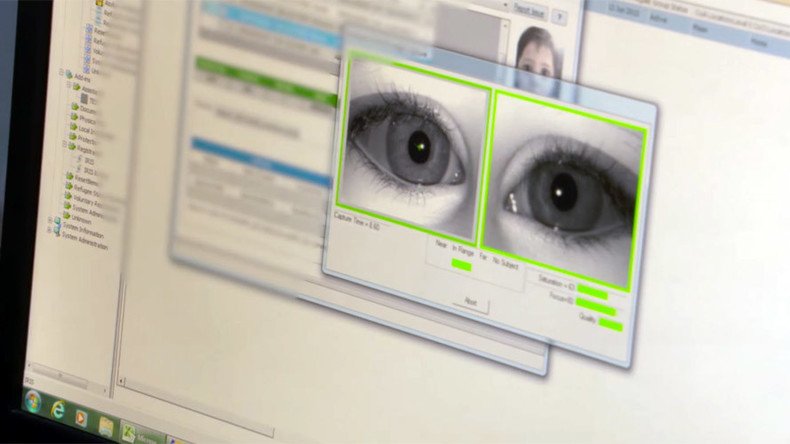 An iris scan payment system has been launched by the UN World Food Programme (WFP) in Jordanian supermarkets to help Syrian refugees staying in migrant camps to conduct purchases at local shops using their eye instead of credit cards, cash, or vouchers.
"This is a milestone in the evolution of our food assistance programme, which has come so far from the first few months of the Syria crisis, when we distributed food parcels," said WFP Country Director in Jordan Mageed Yahia.
With a wink of an eye refugees at King Abdullah Park camp made their first purchases at a local supermarket on Tuesday, as part of the new program designed to simplify the redeeming of their monthly UN food aid. Developed by partners of the United Nations High Commissioner for Refugees (UNHCR) the system is now being used by the WFP.
The project uses the EyeBank product created by iris specialist firm IrisGuard that uses the UN Refugee Agency's biometric registration to identify the recipient of virtual funds. Once the eye has been scanned the system pulls the data on a particular individual from UNHCR's registration database, before relaying the transaction to the Jordan Ahli Bank using the Middle East Payment System (MEPS). Once confirmed the funds are deducted from the refugee's monthly allowance before the purchase receipt is printed.
READ MORE: Refugee eye scanning data could endanger returnees – expert
If the new payment initiative proves to be successful, WFP hopes to expand its use to all migrant camps in Jordan during the coming months, and potentially to areas outside of the camps later in the year.
The iris scan system for ATM withdrawals was introduced last spring, providing for more efficient and secure operations for the thousands of refugees living in Jordan.
Over 600,000 Syrians live in Jordan, a country of seven million people. Some 85 percent of them live in cities outside migrant camps. Many of those who fled the war in neighboring Syria rely on cash assistance to pay for food and water, and to cover other basic needs.
You can share this story on social media: