Love for music knows no limits: Fingerless pianist performs incredible pieces in Russia (VIDEO)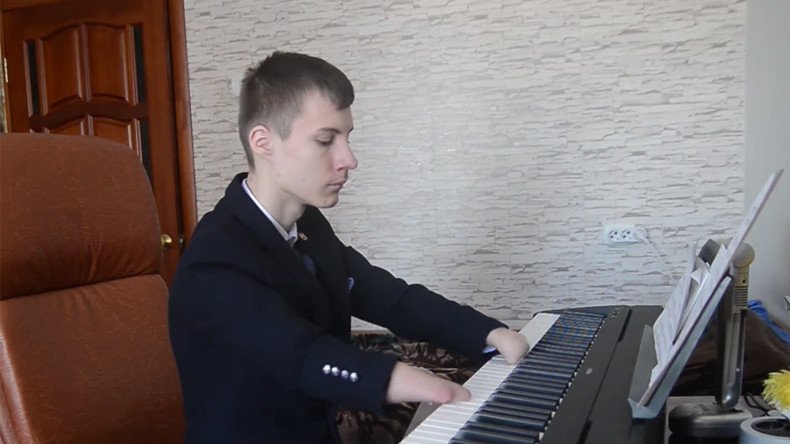 A 15-year-old orphan from Russia proves that nothing can stop you from participating in the power of art. The boy, who has no fingers, has become an internet sensation showing the whole world that such a handicap is not an obstacle in reaching for your dreams.
Alexey Romanov from the city of Kazan, central Russia, was born without fingers on his hands and toes on one foot. He was abandoned by his parents at birth and was raised in a local orphanage. At 12 he was adopted and has been living with his new parents since.
The teen told Ruptly that has he "always liked classical music."
"[For] a long time I only thought about it but in the end I decided to try to play. At first I played the simplest things such as 'Jingle Bells' but now I can learn some more serious works."
The young prodigy says he has been playing the piano for only a year and a half. "It's not professional and only three weeks ago I started to study musical notation and everything else."
The boy has taken part in many concerts and even played with local star band La Primavera. His YouTube video where he plays a piece from the 'Love-and-Vampires' Twilight movie has granted him national sensation status.
You can share this story on social media: