Moscow deluge: Downpour turns roads into rivers in Russian capital (PHOTOS)
Published time: 16 Feb, 2016 10:41
Edited time: 16 Feb, 2016 10:49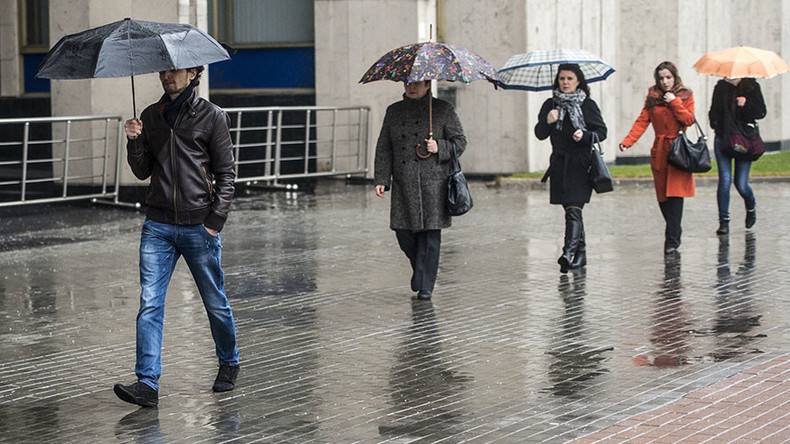 It's raining, it's pouring, but Moscow isn't snoring. The Russian capital is bracing itself for 60 percent of its monthly precipitation average to fall in one day. Muscovites have been taking to social media to share their experiences as the roads resemble rivers.
There's a lake outside the Bolshoi, but where are the swans? Moscow's most famous theater did not escape the unseasonal weather, with heavy rain pouring down since the early hours of Tuesday. Over the last 24 hours, more than 22mm of precipitation has fallen on the Russian capital.
Those living on the outskirts of the capital may have wished they had taken a different form of transport – rowing boats or hovercraft perhaps, as the roads had been turned into rivers, following hours of heavy rain.
Despite the abnormal weather, the majority of Muscovites were still going about their daily routine and trying to make it to work.
February is often one of the coldest months in Russia, with large parts of the country covered in blankets of snow. However, 2016 is proving to be somewhat of an exception, with the heavy rains causing the snow to melt and adding yet more water to the streets.
Some people made sure they were ready for whatever the elements had to throw at them, by dressing up accordingly…
However, for those who left their umbrellas and wellington boots at home, there are always other alternatives to try and keep dry.