Mayhem in Corsica: Police fire tear gas at stone-hurling protesters angered by football fans' arrest
Published time: 16 Feb, 2016 10:08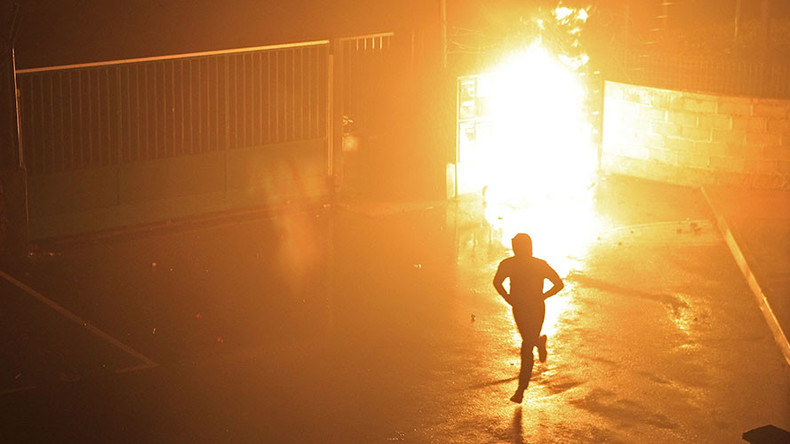 Clashes broke out between police and protesters in Corte, Corsica, as around 500 people gathered to rally against the arrests of eight Bastia football fans. Demonstrators hurled stones at police, prompting officers to respond with tear gas.
The demonstrators – mostly students, along with some nationalist militants – gathered on Monday night to support fans of SC Bastia, who were arrested following a Reims-Bastia match the day before.
The arrests took place after a Bastia fan was injured in a scuffle with police, reportedly losing sight in one eye as a result.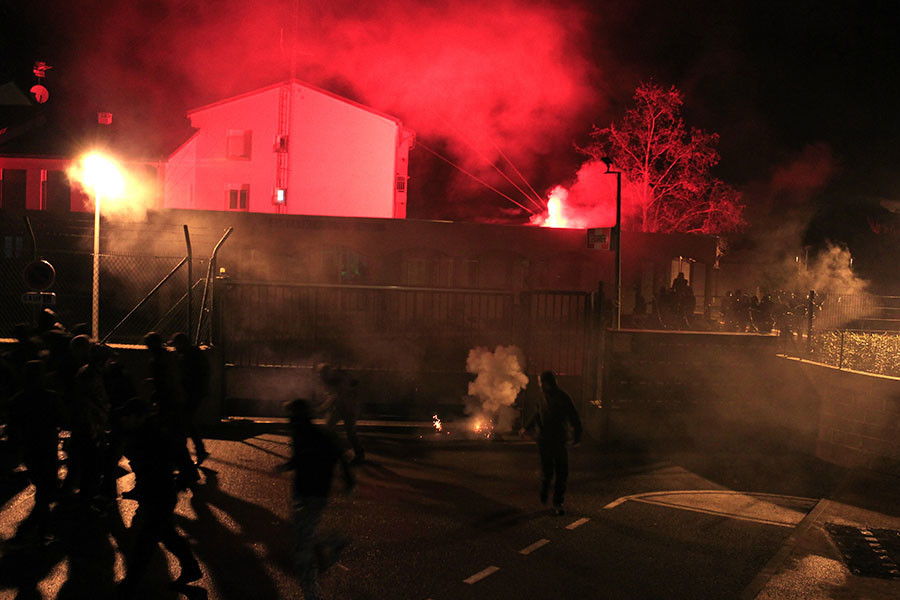 Eight people were arrested in connection with the violence, though witnesses have suggested that police acted with unusual brutality, Corsican official Gilles Simeoni told AP. The trial for the eight football fans is scheduled to take place on March 22.
The protest on Monday came just one day after around 100 people attacked a Bastia police station in apparent retaliation for the arrests. An officer suffered a head injury during those clashes.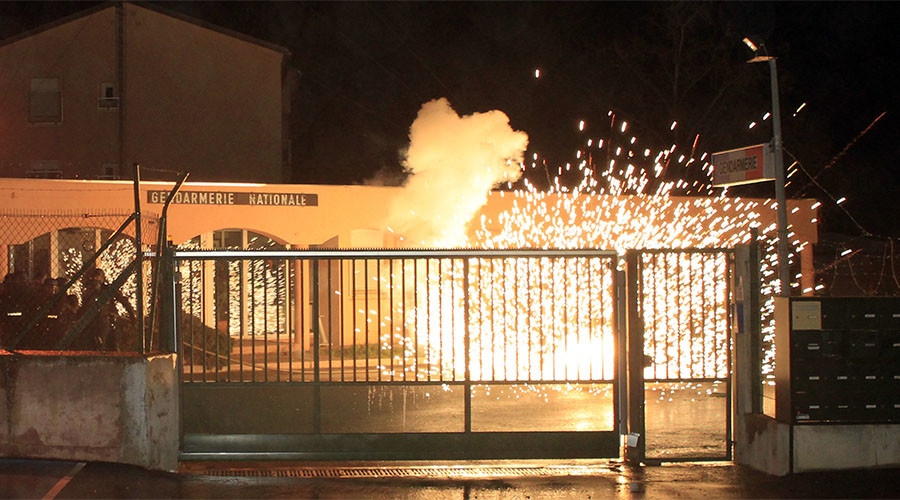 The French Interior Ministry has called on Bastia football club to take stronger action against their hardcore supporters known as 'ultras.'