Assad could have quelled Syria violence with timely democratic reforms – Russian diplomat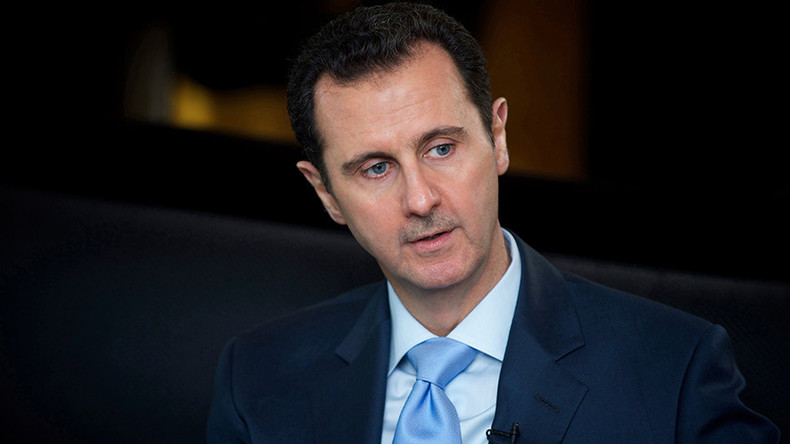 President Bashar Assad could have reversed the escalation of violence in Syria if he had taken timely democratic reforms, the Russian deputy foreign minister has said. However, forcing Assad to step down now would destroy the country, he added.
"The [Syrian] government made many mistakes and then foreign forces intervened," Gennady Gatilov told the German magazine Spiegel.
"Bashar Assad could have prevented the escalation if he had taken democratic reforms in time. Without them, the conflict continued to spread. It drew the attention of terrorist groups [and] created a breeding environment for them," he added.
The diplomat said that the ouster of Assad now is not a viable solution to the Syrian conflict.
"If he stepped down now, Syria would be destroyed as a country. I believe we are on the same footing in this regard even with the Americans," Gatilov said.
"The Americans asked us many times: 'Let's decide together who should rule Syria.' But we never took part in such things. That's up to the Syrians to decide," he added.
Gatilov said Russia would not stop its bombing campaign in Syria despite the negotiated truce between rebel forces and the Syrian Army.
"We are fighting against terrorist groups like ISIS [Islamic State/IS, also known as ISIL], the Nusra Front and others that have links to Al-Qaeda. The strikes against terrorist targets will continue even if the ceasefire holds in Syria," he said. "The ceasefire is applicable to those who want negotiations to commence, not the terrorists."
Gatilov criticized Turkey for barring Kurdish representatives from the peace negotiations. The Kurds are significant players in Syrian society and have military capabilities on the ground, and they are fighting Islamic State and should have a rightful place at the talks – a position shared by the US, Gatilov said.
You can share this story on social media: