Is ISIS really shaving BEARS? How one media tweet nearly pitted PETA against jihadists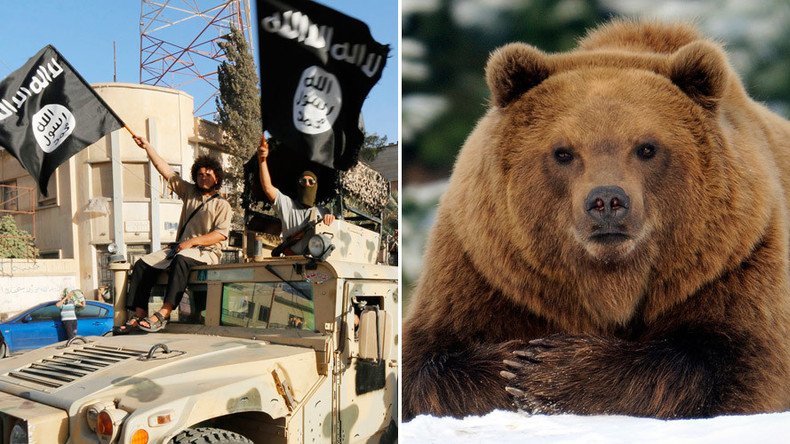 One little NBC News typo left the internet reeling, trolling, and photoshopping, after the channel tweeted to say that, in an attempt to avoid airstrikes, Islamic State militants were resorting to shaving bears.
While Islamic State (IS, previously ISIS/ISIL) are known for their grizzly attacks, shaving bears was a totally unexpected type of warfare for Twitter readers. Some appeared to be genuinely confused by the statement, while most others played along, tweeting outraged comments… and pics of shaved bears.
What the American TV network meant to tweet was that, in an attempt to avoid being bombed in air raids, members of IS were trying to look less like "typical Islamist extremist" by shaving their beards – not the poor animals. (This too could give rise to speculation on whether US killer drones have built-in beard-recognition technology, but that would be a different story altogether).

Over four hours after sending out the original tweet, the network finally did tweet a correction.
Needless to say, the thread has been filled with dozens of messages and pictures trolling NBC's typo.
Upon reflection, some people suggested that letting IS try to shave bears might not be such a bad idea.
Others felt that PETA may have to be called in.
And, of course, this picture of a shaved bear went all over the place. WARNING: it cannot be unseen.
You can share this story on social media: