Mysterious 'UFO' not aliens, but it's still pretty cool (VIDEO)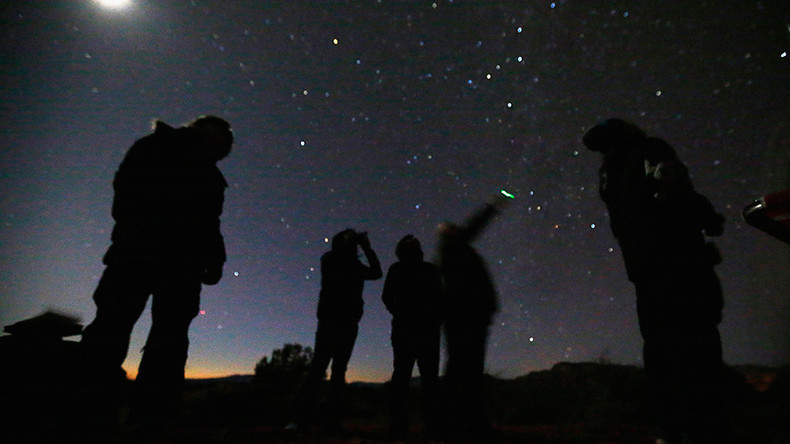 X-Files fans hoping for a return of Mulder and Scully to the series' original Canadian location to investigate a mysterious UFO have been left disappointed.
While it was quickly debunked as an extraterrestrial phenomenon, the truth of its actual identity is still way, way out there.
There were so many calls lodged to police in the city of Nanaimo on Wednesday night over sightings of possible visitors from a galaxy far, far away that officers were sent out to investigate the mysterious lights.
This comes following previous sightings of flashing lights hovering in Nanaimo's night sky in November and December, and indeed others sightings in previous years.
"Normally this would not be odd behavior, but at 1:30 in the morning it seemed out of place," Corporal Jon Stuart said in a statement to CBC News.
What police found, though, was a very human man flying the most incredible kite you've probably ever seen – adorned in blinking LED lights and reaching heights of 10,000 feet (3,000 meters).
Apparently, it's tough to keep control of it that far up – and in this case the line snapped and the kite was lost.
The truth of the kite flyer's identity is not still out there, however and police say they're not pressing charges against the source of the "UFO".
In fact, it was some astute detective work by Nanaimo residents in November 2015 discovered that local man Neil Parman was the source of the mystery kite.
The results of residents' extraterrestrial investigation were uploaded to YouTube.
When questioned about his sky-high escapades, Parman can be heard on the film saying: "This is why I say I'm pretty fly for a white guy."