US sends extra Patriot missiles to S Korea amid rising tensions with North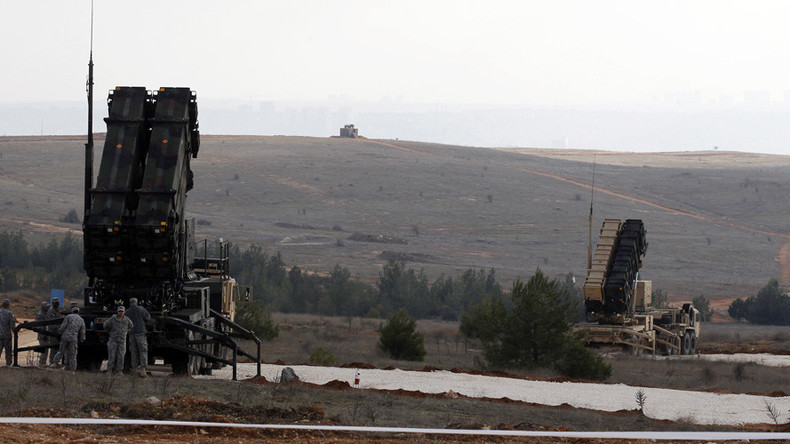 The US military has deployed additional Patriot missile systems in South Korea, citing Pyongyang's recent rocket launch.
The Seoul HQ of the US Forces Korea (USFK) said Saturday that the deployment of additional assets is part of an emergency readiness exercise being carried out in cooperation with the South Korean military.
"North Korea's continued development of ballistic missiles against the expressed will of the international community requires the Alliance to maintain effective and ready ballistic missile defenses. Exercises like this ensure we are always ready to defend against an attack from North Korea," said Lt. Gen. Thomas Vandal, Commanding General of Eighth Army, the commanding formation of the USFK.
The missiles came from a battery stationed at the Fort Bliss military base in Texas and have beefed up the 96 PAC-2 and PAC-3 Patriot missiles, which are part of the two existing batteries at the Osan Air Base to some 55 kilometers south of Seoul, Yonhap news agency reported. The extra assets would be rotated every six months.
Patriot missiles can be used to intercept enemy aircraft and missiles at a range of up to 96 kilometers.
The deployment comes as the US is considering the deployment of the Terminal High Altitude Area Defense (THAAD) in South Korea. THAAD is an advanced antimissile system with capabilities surpassing those of Patriot missiles.
The possible deployment was criticized by Russia and China, which views it as a major threat to the balance of military power in the region. Seoul and Washington insist that THAAD is needed to defend from a possible ballistic missile attack by Pyongyang, but Beijing and Moscow suspect that it would be used to counter China's military capabilities and may be used to spy on Russia's Far East.
The military buildup comes after North Korea launched a space satellite last week. It insisted that the launch is part of peaceful exploration of space and is a sovereign right of the country.
The launch was criticized worldwide as North Korea is subject to UN Security Council sanctions that ban development of rocket technology. Pyongyang is defying the sanctions, saying they are unjustified. North Korea's adversaries say it is developing military technology necessary to create long-range ballistic missiles capable of delivering nuclear warheads under the guise of a space program.