Ghost town: Decaying French summer camp becomes canvas for graffiti artists (VIDEO)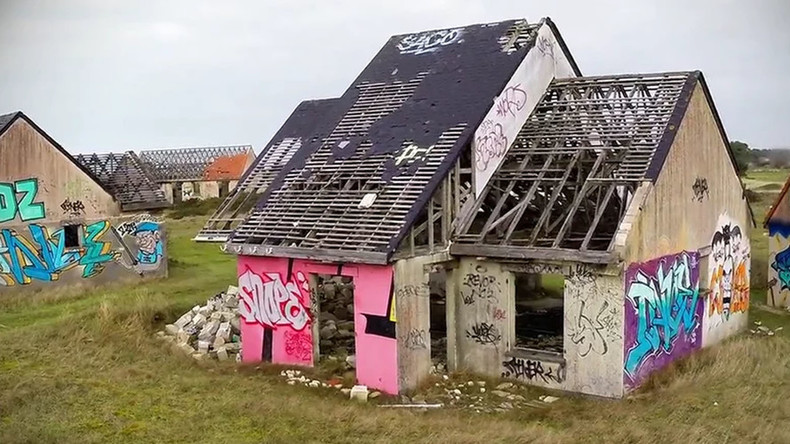 Instead of vacationing families, this deserted tourist resort in northern France is inhabited only by empty buildings. The ghostly reminders of what might have been serve as the canvas for colorful etchings of graffiti artists.
Dotted with 120 villas, the holiday village near Pirou, Normandy, lies rotting and almost forgotten by the shores of the English Channel.
The tiny village at the heart of the Cotentin Peninsula was built more than 20 years ago.
Creators of a short film, which surveys the phantom town from the air using a drone, say it was meant to include a luxury hotel with swimming pool.
But developers reportedly encountered some legal troubles, and abandoned the project. What might have been an idyllic hideaway now resembles a decaying graveyard to holiday camps of the 90s.
Summer camp cabaret is horrifying in itself. But you can image that at night, when the wind whistles through ramshackle roofs of Pirou's 'ghost town,' things can get pretty spooky.
In the film by Andia & Alpace Productions, viewers are taken on a quick tour of the village.
It shows how burgeoning artists have invaded the area, laying down colorful graffiti tags and eye-catching murals.