Daredevils scale epic Chinese skyscraper in latest death-defying stunt (VIDEO)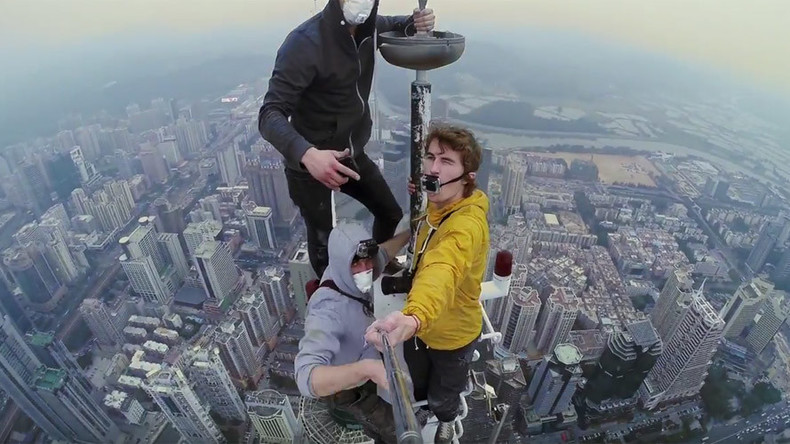 You know those amazing daredevil climbing videos that make your stomach turn and your palms sweat? Yeah, this is one of them.
On The Roofs are a couple of adrenaline junkies/photographers from Russia and Ukraine who break into, and climb to the top of, buildings/ bridges/ cathedrals/ landmarks - you name it, they climb it - all around the world.
Their latest endeavor was no-less terrifying. This time the pair, along with a fellow adventurer (where do they find these people?), climbed Shun Hing Square Tower in Shenzhen.
READ MORE: Top of the world: Teenager shares heart-stopping photos on skyscrapers, pyramids (VIDEO, PHOTOS)
The guys ascended the 384-meter (1,260ft) skyscraper all the way to the top - including the 59 meter (193ft) pointed spire - took a selfie, and went back down again. As you do.
Here's a look at some of the other landmarks they've conquered in their spare time:
You can share this story on social media: