Google your virtual reality: New VR headset to work without smartphone or computer, leak says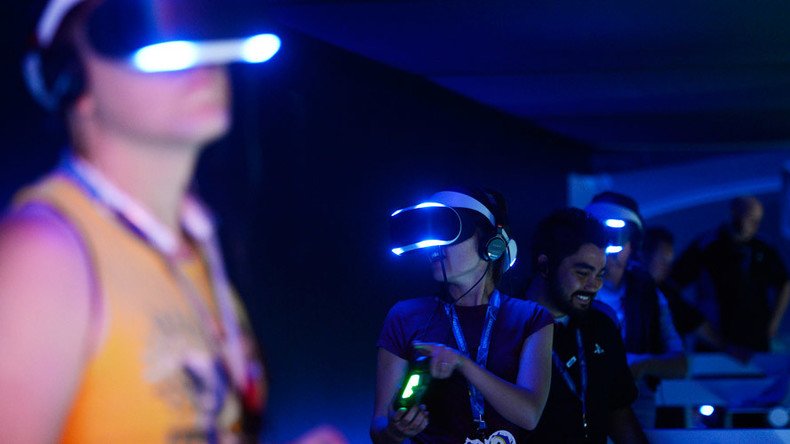 Google is thought to have developed a new virtual reality headset, not reliant on smartphones, PCs or a game console – unlike existing VR gadgets such as Facebook's Oculus Rift or its own Google Cardboard viewer.
As speculation mounts about Apple's secret work on virtual reality headset prototypes, Google is developing its own standalone virtual reality headset, The Wall Street Journal reports.
According to the WSJ's source, who claims to be familiar with Google's R&D, the VR headset will feature a screen, high-powered processors, and a set of outward-facing cameras. Movidius chips that use the camera feed to track head motion will be reportedly included as well, alleviating the need for an external camera to track movements.
The existing VR headsets developed by Oculus, Sony, Samsung and Google usually require three things: a PC, a console or a smartphone to run apps or games, a headset that secures a display in front of the user's eyes (which could be the smartphone's display) and some kind of input tech – head tracking, controllers, hand tracking, voice, on-device buttons or tracking pads.
Google's new virtual reality headset may avoid reliance on a smartphone, computer or game console, unlike its competitors.
Google has not yet commented on the WSJ report. Sundar Pichai, Google's chief executive, told the Financial Times last week that the current Google Cardboard viewer was "just the first step" in its VR efforts.
"Beyond these early efforts, you'll see a lot more from us and our partners in 2016," he said.
Industry analysts predict mobile VR gadgets will enter the mainstream quicker than the more sophisticated – but expensive – Oculus Rift or Sony's PlayStation VR.
Such headsets, initially designed for gamers, cost hundreds of dollars, and beyond that, must be tethered to a PC or games console.
You can share this story on social media: