Israeli MP says there is no Palestinian nation since there is no 'P' in Arabic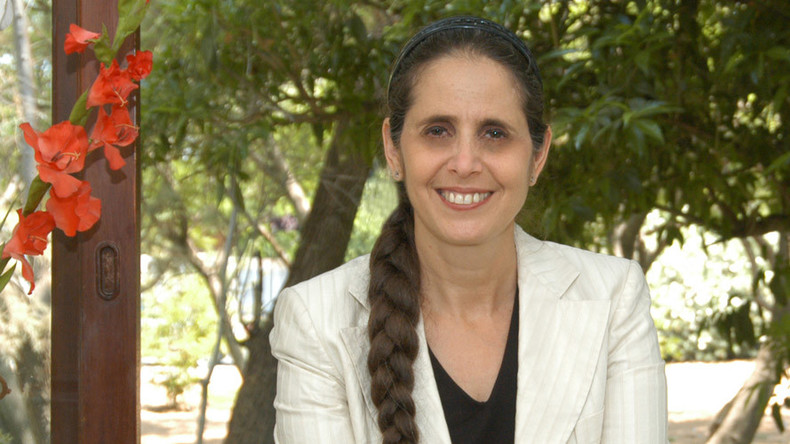 An Israeli member of Knesset has come up with a new reason why a two-state solution is not feasible. Since the Arabic language doesn't have the letter P, she reasoned, the idea of Palestinian statehood is questionable. Her theory was met by sharp retorts.
"There isn't even a 'P' in Arabic, so it's a borrowed term that's worth analyzing," Anat Berko from the Netanyahu's Likud party said on Wednesday in a debate on the two-state solution.
"But there is a Palestinian Authority next to us; we don't deny it," she added, as cited by the Jerusalem Post.
The "linguistic" argument questioning the validity of Palestinian statehood angered Tamar Zandberg, an MP from the left-wing Meretz party.
"What? Did everyone hear this? Are you an idiot?" she asked Merko, Haaretz reports.
"There's no 'P'… 'Pah, pah, pah,' there's no 'Pah.' There's 'Fah,'" Berko repeated to get her point across, as cited by the Times of Israel.
"Those are the facts; I'll send them to you. It's fine," she added through further dissenting voices.
In the Arabic language the word "Palestine" is indeed pronounced as "Falesteen." However, linguistic arguments carry little weight in interpreting international laws or negotiating peace processes.
Earlier this week, Prime Minister Benjamin Netanyahu had already kicked up some controversy when he expressed his desire to surround the entire state of Israel with a fence to block it from the outside world.
"In our neighborhood, we need to protect ourselves from predators," he said as cited by Israeli media, leading to wide speculation about who he may have meant by "predators."
You can share this story on social media: